Pune: Ruby Hall Clinic, Wanowrie Marks 10 Years of Lifesaving Healthcare Excellence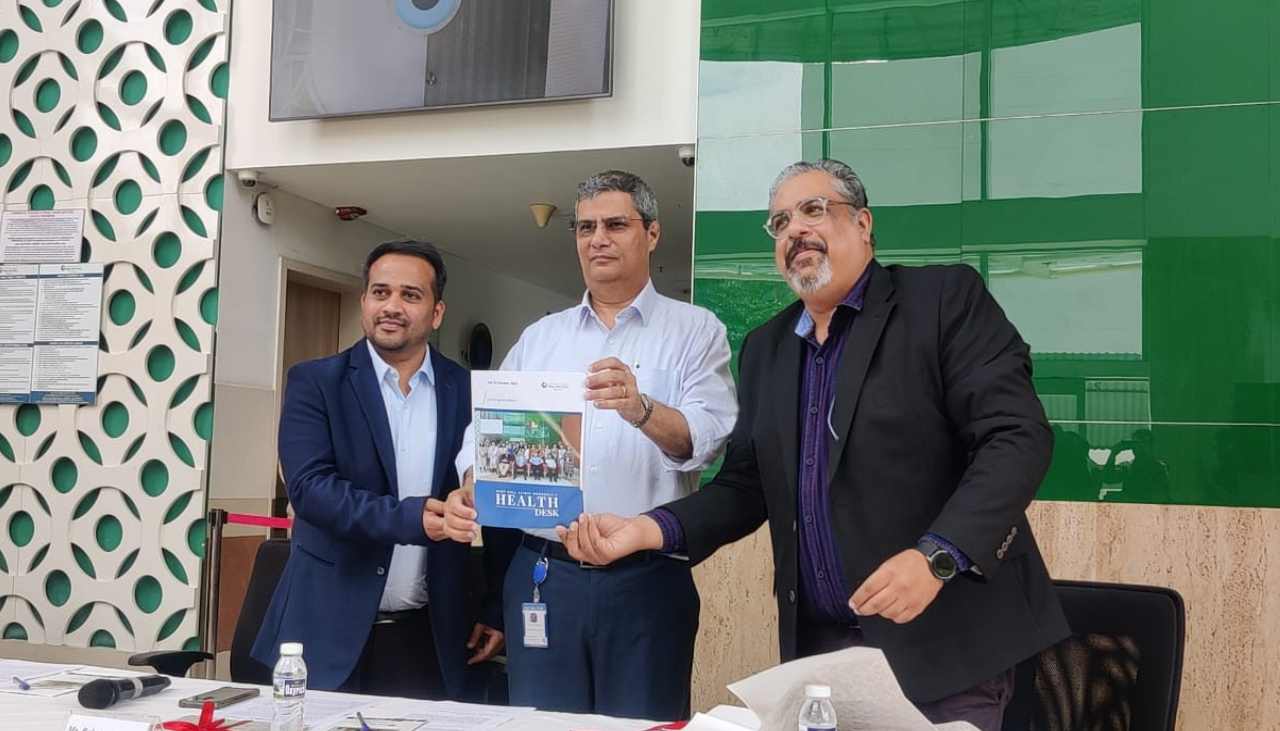 Pune, 30th September 2023: Incepted on 26 September 2013, Ruby Hall Clinic, Wanowrie (RHCW), a leading healthcare institution in Pune, proudly announces the celebration of its 10th anniversary. Over the past decade, RHCW has consistently provided exceptional healthcare services to the community, earning a reputation for excellence in patient care, innovation, and community engagement. To mark its 10th year anniversary and on the occasion of World Heart Day (29/09/2023), RHCW will be launching the "We care for your Heart" Package.
RHCW has been committed to providing healthcare excellence with all multi-specialty facility and meets the functional requirements of a high-tech medical facility, while creating a healing and emotionally reassuring environment. The 120-bedded boutique hospital provides state of the art clinical services & boasts of facilities like 3 Tesla MRI, 5 modular operation theatres, GE Discovery Generation II PET CT machine, a well-equipped Cath Lab, 3 D laparoscopic system & many more technologically advanced medical equipment.
RHCW will also be adding a Linear Accelerator (LINAC), a new Cath Lab (state of the art), & a new CT-SCAN machine in the near future and keeping our promise of continually delivering excellent clinical services. The hospital is also striving hard to comprehensively implement the IPSG (International Patient Safety Goals) to ensure utmost patient safety & wellbeing. Apart from that, RHCW follows the Green Building concept with its efficiency with which the hospital uses resources, energy, water, and materials while reducing building impacts on human health and the environment, through better design, construction, operation, and maintenance.
Dr. Purvez Grant, Chairman, and Managing Trustee, Ruby Hall Clinic, stated, "This is a significant milestone, and expresses heartfelt gratitude to the community, patients, staff, and partners who have been instrumental in its success. As we look ahead to the future, we remain resolute in our pursuit of innovation, compassion, and the relentless pursuit of better healthcare outcomes. Our 10th anniversary is not just a celebration of the past; it's an affirmation of our promise to continue improving lives, one patient at a time. To mark the 10th anniversary, the hospital has planned a series of events and initiatives throughout the year, including health fairs, educational seminars, and community health drives and adding state of the art technologies at RHCW."
Mr. Behram Khodaiji, CEO, Ruby Hall Clinic, remarked, "This 10th anniversary is a testament to our commitment to healthcare excellence. We are proud of what we have achieved in the past decade, but we are even more excited about the future. Ruby Hall Clinic Wanowrie will continue to raise the bar in healthcare standards and provide unwavering support to our community."
Dr. Madan Dang, COO, Ruby Hall Clinic Wanowrie, commented, "As we celebrate our 10th anniversary, I am profoundly grateful for the incredible journey we've embarked upon over the past decade. This milestone isn't just about the passage of time; it's a reflection of our unwavering dedication to healthcare excellence. It's a testament to the remarkable patients we've had the privilege to serve and the extraordinary team of healthcare professionals who have dedicated themselves to this mission."
RHCW is accredited by NABH (National Accreditation Board for Hospitals & Healthcare Providers) and NABL (National Accreditation Board for Testing and Calibration Laboratories). This clearly depicts our commitment towards continuous quality improvement & patient safety. With the advent of the new Linear Accelerator (LINAC) in near future, RHCW will position itself as a Comprehensive Oncology Care Center and taking care of the burden of cancer in the community we cater to.