Pune rural: 2 killed, 150 houses damaged due to Cyclone Nisarga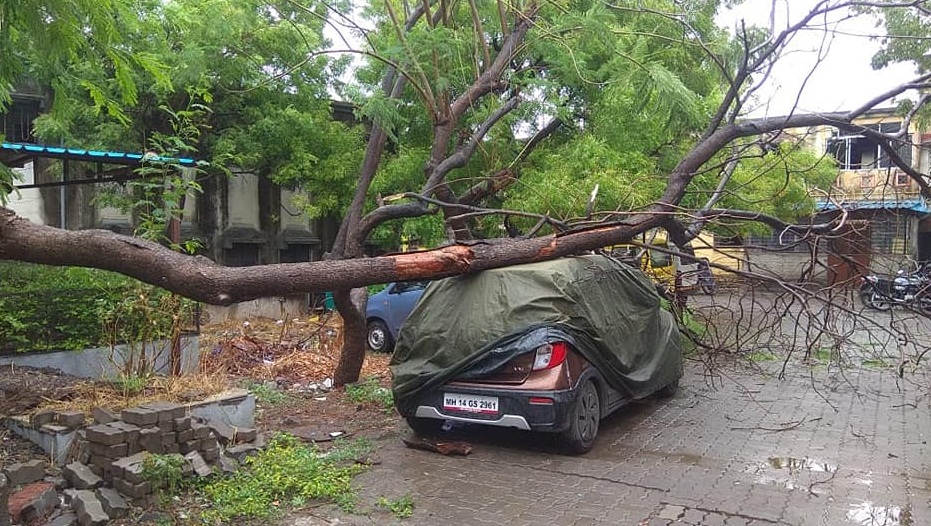 Pune, June 4, 2020: Cyclone 'Nisarg' hit Velhe, Mulshi, Khed and Junnar talukas in the rural areas of the Pune district on Wednesday. Many trees in these talukas were uprooted due to heavy rains along with strong winds. Rooftops of houses and anganwadis were also damaged. Meanwhile, two persons were killed in Khed and Haveli talukas, the district administration said.
As Junnar and Ambegaon talukas of the district are coming under cyclone alert area, the district administration had taken measures under disaster management. In Mulshi, Khed taluka, three animals also died due to electric shock. Rooftops of three schools and a gram panchayat in Velhe taluka were blown away. Mulshi taluka has suffered the most damage in the district. According to Disaster Management Officer Vitthal Banote, 79 houses were damaged and 36 huts were destroyed.
In the district, 102 houses have been partially damaged, while three permanent houses and 36 huts have been damaged. The deceased have been identified as Prakash Kisan Mokar (52) of Mokarwadi in Haveli taluka and Manjabai Anant Navale (65) of Wahagaon in Khed. Three others were injured. The potentially affected families were evacuated from the winds and heavy rains. The Maharashtra State Electricity Distribution Limited (MSEDCL) had appointed teams in the hilly villages to carry out repairs at necessary places. Locals were urged to stay home safely in the wake of the cyclone and its ensuing heavy rains.