Pune Smart city awarded for Smart Clinic Initiative Award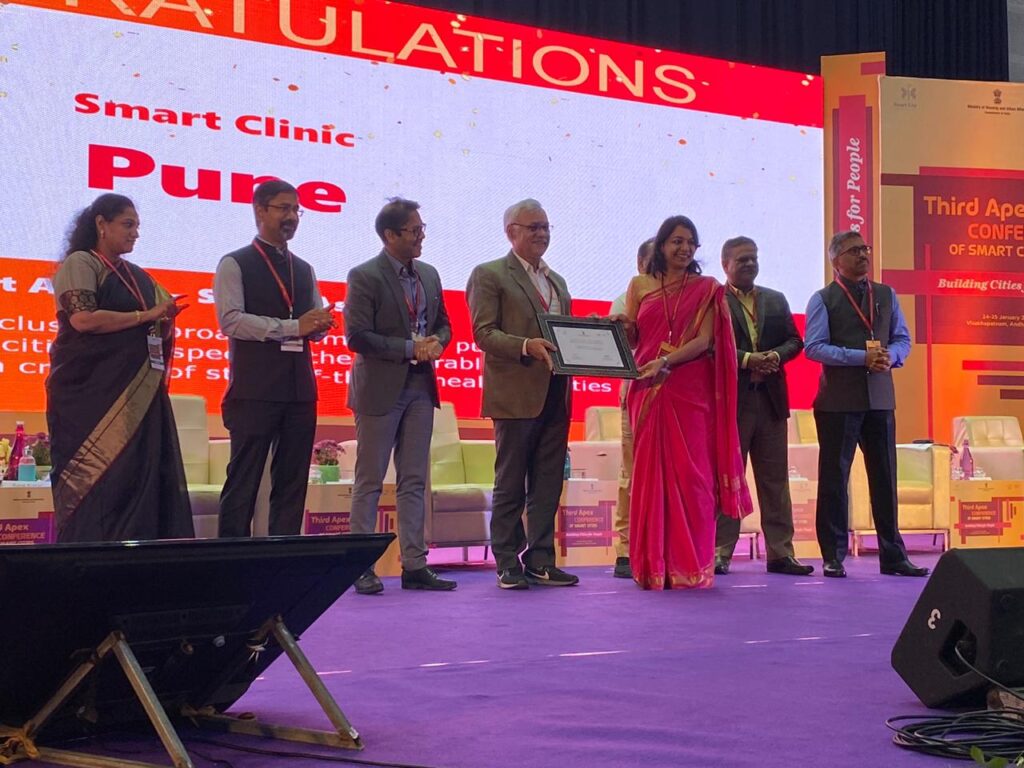 Shivanee Thote
Pune, January 24, 2020 : The Pune Smart city CEO Rubal Agarwal received India Smart Cities Award 2019 from Ministry of Housing And Urban Affairs (MoHUA). Pune has ranked second in the Smart Cities competition organized by the Government of India.
Rubal Agarwal received the award at the hands of Durga Shankar Mishra, Secretary, Ministry of Housing And Urban Affairs (MoHUA) at the third apex conference of Smart Cities held in Vishakhapatnam.
Pune Smart City had launched its Smart Clinic at Baner. The clinic equipped with all the amenities for basic healthcare has been successful in providing effective service to the citizens.
Vision for Smart Clinic is to reduce exclusion and social disparities in health, organize health services around people's needs and expectations, clinics will be built in existing government structures, would handle 100 plus patients, support primary health checkup, will provide basic diagnostic test, sugar test, urine test.
According to their Smart Clinic vision free OTC medicines will be provided with some of the specialized tests offered at subsidized rates.
Smart Cities Mission Director, Kunal Kumar was among the other dignitaries present at the award ceremony.
Rubal Agarwal, Additional Municipal Commissioner, and CEO, Pune Smart City said, "It is an honor to receive this recognition at National level from Government of India. This has definitely increased our enthusiasm to work towards scaling up more citizen centric initiatives through Pune Smart City".