Pune: Theft At Emcure Pharmaceuticals Limited In Kurkumbh Industrial Estate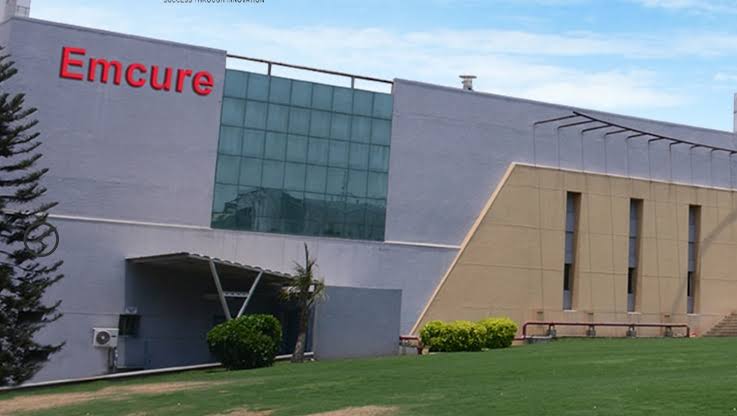 Pune, 5th August 2022: Between July 16 to July 22, 916 grams of melphalan hydrochloride powder worth Rs 30 lakh in two drums was stolen from the cold storage of Emcure Pharmaceuticals Limited in Kurkumbh Industrial Estate in Daund taluka and a case has been registered against the unknown thief.
How does theft occur from a company's strong security system and locked cold storage? With this theft, the problem of powder and chemical theft in companies in industrial estates has come to the fore again.
Rahul Hanumant Morgaonkar, an officer of Mcure Pharmaceutical Limited Company in Kurkumbh Industrial Estate, a resident of Malhar Apartment, Shalimar Chowk, Daud, Pune has filed a police complaint in this regard.
Mcure Pharmaceutical Company manufactures the powder required for medicine manufacturing. This powder is made by the company API 5-Coldstorose Placed in C. R. 1304. Santoshkumar Pentappa Gudeli supervises, delivers and manages this cold storage.
With their help, Saadhan Dattatray Jagtap works to keep the details of the goods. Sandeep Tarachand Sonwane and Mangesh Keshav Lagad take the key from Gudeli to do the cleaning of cold storage.
On July 16, Gundeli locked the cabin with Coldstores keys on the table then the key to the cabin was deposited with the security department and went on vacation. When Saadhan Jagtap came to work on July 18, the keys to Coldstores were missing.
Therefore, new keys were made on July 19. On July 22, between 7.57 pm, the material in Melphalan Hydrochloride from Cold storage was to be sent to Gujarat at Sanand. So they went to company supervisor Sadhan Dattatray Jagtap, and Assistant Manager Sandeep Naganath Barbol for material inspection. At that time, it was noticed that 916 grams of melphalan hydrochloride in two drums were stolen. The concerned authorities were informed in this regard.
At that time, it became clear that 916 grams of powder had been stolen. The price of one gram in the market is Rs 3275 and the stolen powder is worth Rs 30 lakh. In this regard, the police have registered a case against the unknown thief under sections 454, 457 and 380 of the Indian Penal Code.
Further investigation of the crime is being carried out by sub-inspectors and staff under the guidance of police inspector Vinod Ghuge.