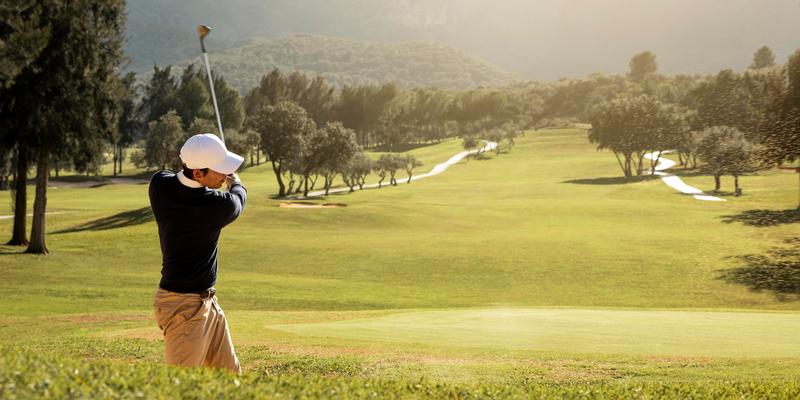 Pune, 18th November 2021: Two long birdie putts from Augustine and Jagdish Belwal saw an unprecedented tie in the match between Eagle Strikers and Bindas Boys that underlined the thrilling drama on the second weekend in the Round 2 matches in the second edition of the month-long 6-team Bridgestone Golf Premier League – Belmondo. 
This round was played at the Blueridge Golf Course here. The 6-team premier league is being played at three courses—Lodha Belmondo located off the Mumbai Pune Expressway, the Blue Ridge course in Hinjawadi and Nine Aces course in Karjat.
"We are playing at three golf courses to give variety and also a level of difficulty to the tournament," said Ace Golfing's Aditya Malpani, who conceptualised the Premier League.
The second round of matches saw extremely close and intense contests in all the match-ups.
Most notable was the match between Eagle Strikers and Bindas Boys, which ended up in a tie, thanks to two long birdie putts by Augustine and Jagdish Belwal of the Bindas Boys on the 18th hole. 
"It is a very rare scenario in a team game of golf being played in this format to end in a tie" said Malpani. Both teams were awarded 1 point each on the points table.
In the other matches, Nawu Marvel defeated Regal Warriors with a huge margin of 60 strokes, while the underdogs, Air Strikers pipped the mighty Amigos by 7 strokes.
The Premier League is being played over the weekends in which 72 amateur golfers divided into 6 teams—Bindas Boys, Eagle Strikers, Nawu Marvel, Regal Warriors, Amigos and Air Strikers are taking part. The Bridgestone Golf Premier League will see the final being held on Dec 12, wherein the top two teams qualify for the final, which will be played on a modified Ryder Cup format.
After two rounds the standings are at an interesting stage wherein every team has a chance to leap-frog its position in the table.
Young Neeti shines with round of 69
Young player Neeti Agarwal of team Nawu Marvel Played a fantastic round of 69 at the Blue Ridge course. She posted a card of 35 on the front nine and 34 on the homeward stretch.
Top players of the day:
1. Aditya Pande: 53 (1 under par)
2. Suraj Bahri: 58
2. Sanjeev Thakur: 58
3. Aditya Malpani: 59
3. Rahul Wanchoo: 59