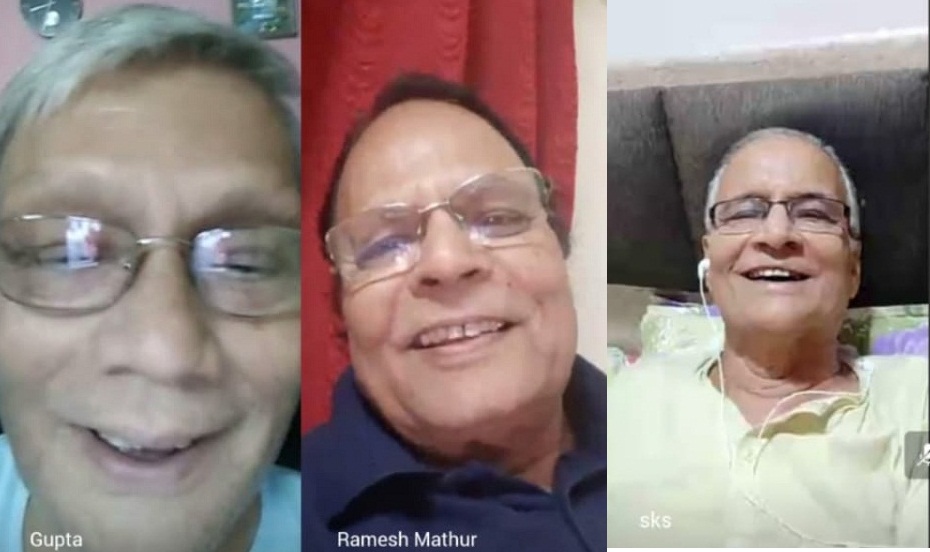 Wakad, Pune, May 18, 2020: One of the most impacted groups of people due to the lockdown are our seniors/elders. The young ones at least get busy working from home, playing virtual games with family etc. However, the retirees are locked. Their morning laughter club, walking, going out for a tea together, gup-shup in the evening has stopped.
The Sonigara Kesar society in Kaspatewasti, Wakad, decided to do something about it. There are more 450 flats where over 1200 residents live. There are more than 150 senior citizens. "The idea was simple. Can we bring all senior friends of the society together face to face over video conference? The seniors who had been occasionally talking to each other over call were excited about the prospect of meeting their friends face to face. So we fixed a time. Their children and grandchildren helped them set up the app on the mobile and the meeting started. What a meeting it was", informed society chairman Abhishek Jain. The meeting was held on May 16.
One daadu teased others that he was looking better in natural silver colour hair instead of artificial black colour. One uncle enquired if other uncle had put extra powder on his face to look bright. One jokingly said that he is locked with his wife. Other topics like health, poems, their tea shop, lockdown, Mahabharat tv serial were also discussed. They thanked the committee for enabling them to see each other's faces after 45 days.
"One thing we learnt that their friendship is really deep. They like each other's company and yearn for it. Many of them said that they would like to do this kind of meeting every day. And we will ensure that these meetings happen every day. We are feeling very satisfied that we could do something for our seniors", Jain said.