Pune: Universal Society Constructs Dog Point Capacity Of 300 Dogs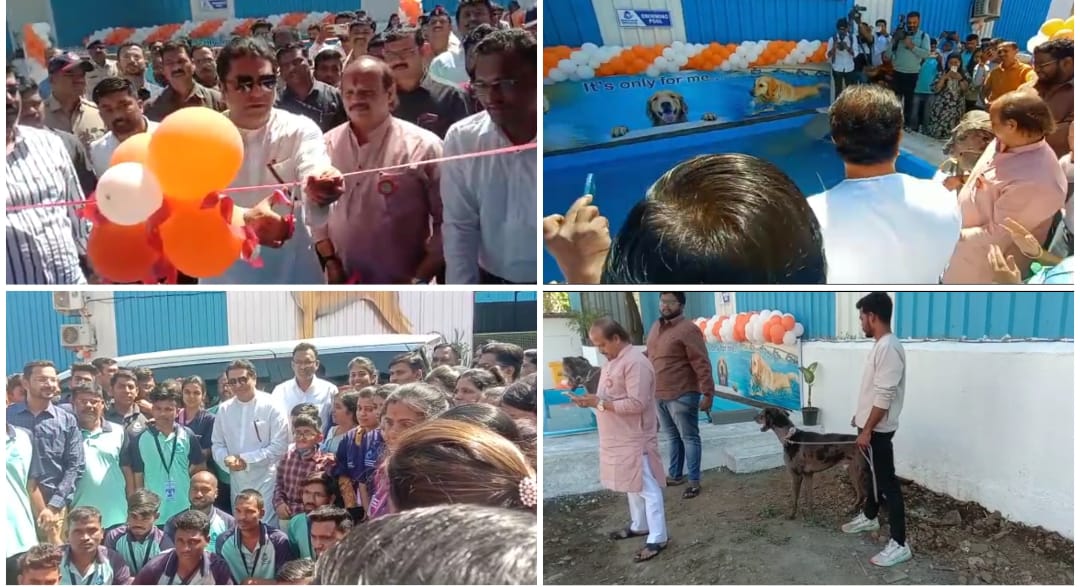 Katraj, 26th March 2023: Maharashtra Navnirman Sena (MNS) president Raj Thackeray attended a program organized by MNS leader Vasant More in Pune today. This is Thackeray's first visit to Pune since taking a stand against Dargah issues.
The program was organized through the Universal Animal Welfare Society, and it aimed to tackle the problems caused by the increasing number of dogs in Pune.
The program saw the inauguration of a new dog point at Gujarwadi constructed by the Universal Society, which has a capacity of 300 dogs. Currently, there are around 250 dogs in this place, and efforts are being made to sterilize and release them back to their place to control their population.
During the event, a photo of Thackeray's dog James, who recently passed away, was placed on a flex, which became the talk of the town. Speaking about the photo, Vasant More said that Raj Thackeray loves dogs and the photo was placed in James's memory.
When asked about any displeasure between More and Thackeray, More denied any such issues and said that there was no displeasure between him and Saheb.
Thackeray's visit to the event was a significant move, and it will be interesting to see how it impacts the MNS's stand on Dargahs in Pune.