Pune: Unskilled and unemployed locals to get employment opportunities after training from CREDAI Pune Metro under its Kushalta Abhiyaan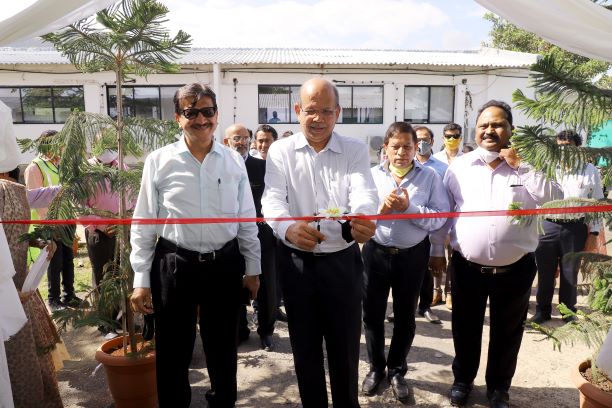 Pune, June 24: A huge exodus of construction workers was witnessed during lockdown. Most of them were returning to their hometown from their workplace. To fill the need gap created by this situation CREDAI Pune Metro came up with a unique initiative titled  'Kushalta Abhiyan' to provide skill training to local unskilled and unemployed youth with the help of its training wing CREDAI Kushal .
This first of its kind initiative was formally launched yesterday with the first training camp at Vaarivana project of Anil Pharande, Vice President of CREDAI Pune Metro.
This first training camp was formally inaugurated by Satish Magar, National President of CREDAI. Speaking on the occasion he said, "Local youth, especially the youth from the state of Maharashtra must take the benefit of this initiative which involves getting trained for working in the construction industry without incurring any cost for the same and grabbing the employment opportunities that exist in the construction segment."
Suhas Merchant, President, CREDAI Pune Metro said, "CREDAI Pune Metro was instrumental in undertaking various social initiatives during the lockdown period including free distribution of ration among construction workers on site, providing healthcare facilities and upgrading the infrastructure at the community hospitals run by the municipal corporations and so on. On the other hand we were also thinking of lending a helping hand to all those locals who were keen on getting the employment opportunities in the construction sector."
"We essentially thought of identifying the possible opportunities of employment for locals and then train them to pick up those. This first training camp of 2 months which is absolutely free for participants is indeed a landmark step in this direction", Merchant added.
Trupti Kolte Patil – Tahsildar, Shantilal Kataria – Vice President CREDAI National, Anil Pharande – Vice President CREDAI Pune Metro, J. P. Shroff – Chairman CREDAI Kushal Sub Committee, Sameer Belvalkar from CREDAI Kushal were present on the occasion. Along with the above dignitaries Abhijit Achlare, Kapil Trimal, Sapana Rathi, Archana Badhera from CREDAI Kushal and Dr. D. K. Abhyankar, Director General CREDAI Pune Metro were also present for the inauguration function.
Anil Pharande has taken the complete responsibility of this first training camp under 'Kushalta Abhiyan' initiative which involves training 50 trainees from areas around Pune.
"We intend to train about 5000 individuals in one year under this drive. All necessary arrangements like stay and food shall be made available to trainees. In addition, some stipend will also be provided to them during the training period. The inaugural batch of 50 trainees will be trained in skills pertaining to bar bending and shuttering. We are also considering helping the successful candidates from the inaugural batch for getting a one year job", informed J. P. Shroff, Chairman, CREDAI Kushal.