Pune: Vaishnavi Singh ousts top seed as Close encounters mark the day at D.E.S. Fergusson College AITA Championship series U-16 Tennis Tournament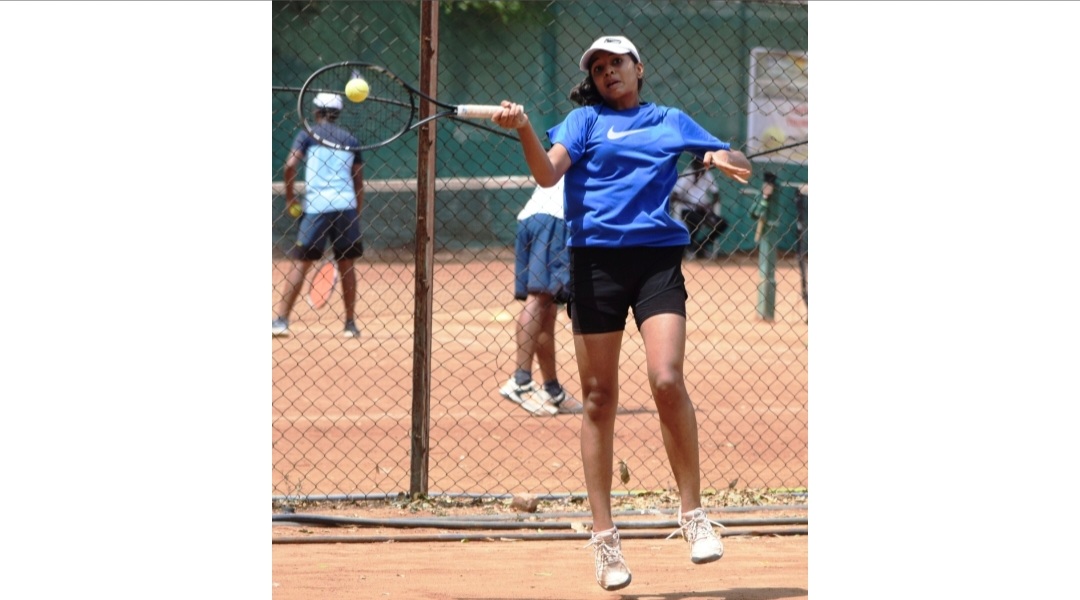 Pune, May 24, 2022: Vaishnavi Singh caused the biggest upset knocking out top seeded Shriyaa Sai 6-1, 6-4 in the girls singles as Close encounters marked the day at the D.E.S. Fergusson College Championship series Under 16 Tennis Tournament which is being organized by Fergusson College and Nandan Bal Tennis Academy Under the auspices of MSLTA and AITA and to be played at Fergusson College Tennis Courts.
In the second round matches Omkar Shinde recorded the only upset in the boys section ousting eighth seeded Archit Dhoot 6-3, 6-4 .
In the girls event Shrawani Deshmukh toppled seventh seeded Riddhi Shinde 6-1, 6-2 while Abhilipsa Mallick recorded the biggest upset of the day as she upset fifth seed Pratishtha Sani 6-4, 0-6, 6-3;
In other close matches top seeded Laksh Gujarathi of Nasik survived a first set loss to score a comeback win against Anuj Tashildar 2-6, 6-1, 6-0 , Avaneesh Chafle also survived anxious moments to overcome a fighting Advik Natekar 7-5, 4-6, 6-3. , while Abhiram Nilakhe struggled to get past lucky loser Ashutosh Kawdekar 5-7, 6-1, 6-0;
In the girls section Rishita Patil overcame a fighting Arya Shinde 3-6, 6-1, 6-3;
Results: Main Draw(Second Round): Boys:
Laksh Gujarathi[1] bt Anuj Tashildar 2-6, 6-1, 6-0;
Avaneesh Chafle bt Advik Natekar 7-5, 4-6, 6-3;
Amogh Damle bt Divyank Kavitke 6-2, 6-2;
Abhiram Nilakhe bt (LL)Ashutosh Kawdekar 5-7, 6-1, 6-0;
Omkar Shinde bt Archit Dhoot[8] 6-3, 6-4;
Piyush Jadhav bt Arjun Kirrtane 6-4, 6-4;
Raghav Amin[3] bt Siddhant Kulkarni 6-4, 6-1;
Girls:
Vaishnavi Singh bt Shriyaa Sai[1] 6-1, 6-4;
Shrawani Deshmukh bt Riddhi Shinde[7] 6-1, 6-2;
Devanshee Prabhudesai[4] bt Bhakti Tajne 6-0, 6-3;
Rishita Patil bt Arya Shinde bt 3-6, 6-1, 6-3;
Abhilipsa Mallick bt Pratishtha Sani[5] 6-4, 0-6, 6-3;
Saiyette Varadkar[3] bt Hritika Kaple 3-6, 1-0conceeded;
Shrimoyee Kamat bt Dhruva Mane 6-2, 6-3;
Ritika More[8] bt Neha Kelkar 7-6(5), 6-1;
Doubles: Boys: Second Round:
Laksh Gujrathi/Swaraaj Dhamdhere[1] bt Paras Ghadage/Santosh Bhujbal 6-0, 6-1;
Amogh Damle/Shivam Padiya bt Siddhant Kulkarni/Ankit Ray 6-1, 6-2;
Shardul Khawale/Krishank Joshi bt Nachiket Gore/Swarnim Yevalekar 6-1, 6-2;
Arnav Bansode/Abhiram Nilakhe bt Samihan Deshmukh/Surya Kakade 6-0, 6-1;