Pune: Woman beaten-up cruelly for feeding stray dogs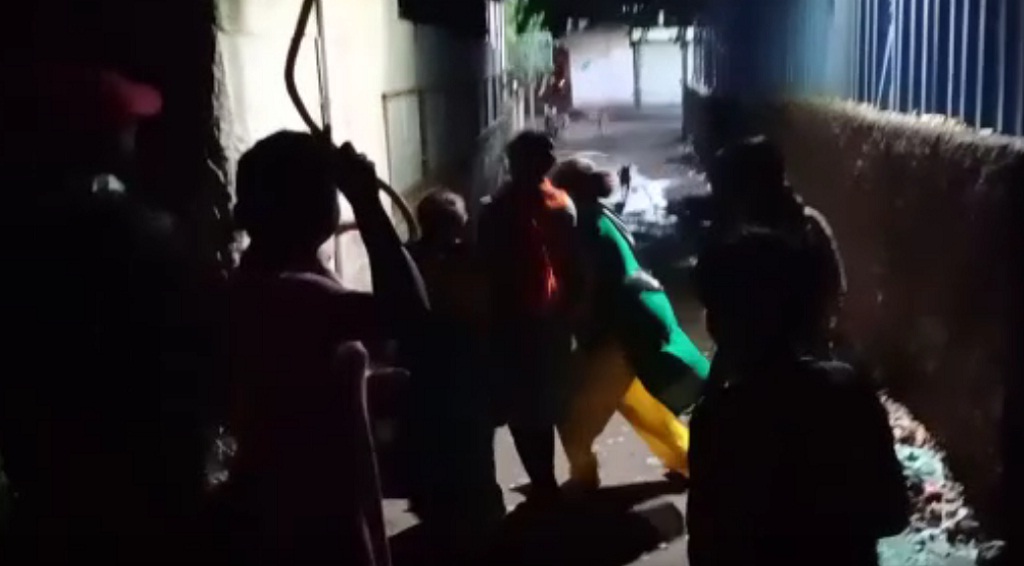 Mehab Qureshi
Warje, August 24, 2020: A viral video of four women beating another woman brutally has spread on the internet like wildfire. In a gruesome incident, four neighbours started beating the woman over feeding stray dogs near Warje Octroi Post on Tuesday evening.
The women in the video can be seen slapping, kicking and punching their neighbour, and when the victim defended herself, her hand was twisted, and she was kicked in the stomach.
All four women have been booked for offences under relevant sections of the Indian Penal Code (IPC) by the Warje police station for assaulting the 49-year old victim. According to the police, the quarrel broke out when the victim started feeding the dogs regularly in the neighbourhood late at night. Irritated by her actions, the neighbours asked her to leave the area and to stop feeding the dogs, as they bark and chase vehicles. However, when the victim continued to feed, she was beaten up mercilessly with sticks as well.
"The woman sustained injuries on her back, hands and legs but she is fine now, and we request citizens to cooperate", said an official from Warje Police station.