PYC Goldfieldd Late Raju Bhalekar Trophy: Cadence to clash with Combined Districts in finals of Under-19 Cricket Tournament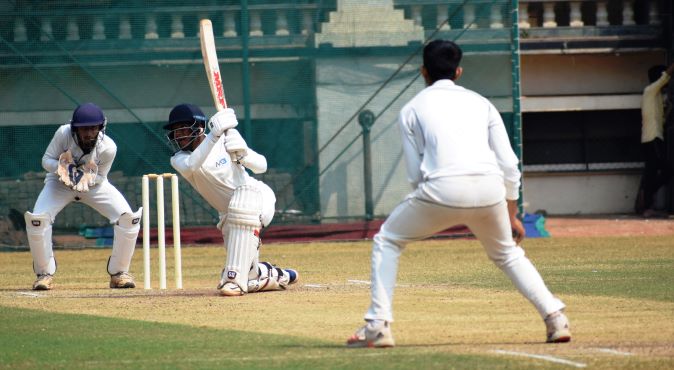 Pune, February 18, 2021: Abhishek Pawar and Sachin Dhas scored big centuries to carry Combined Districts to a summit clash with Cadence Cricket Academy at the Third Edition of the "PYC-Goldfieldd Late Raju Bhalekar Trophy" Invitation Under-19 Cricket Tournament organized by the PYC Hindu Gymkhana and played on PYC Hindu Gymkhana and Deccan Gymkhana grounds.
Combined District thanks to a 4th wicket partnership of 188 runs in 141 balls between Abhishek Pawar(116runs) and Sachin Dhas(105runs) set up a target of 302 runs for hosts PYC Gymkhana. In reply, PYC Gymkhana could make only 212 runs losing 9 wickets and going down by 89 runs.
In the second semi-finals between Cadence Academy and 22 Yards Cadence 2nd wicket partnership of 88runs in 104balls between Arshin Kulkarni 74 runs) and Praduemna Chavan 44runs and 4th wicket partnership of 119runs in 84balls between Harshal Kate 70runs and Kaushal Tambe 65runs helped them reach 294 runs for the loss of 6 wickets. In reply, 22 yards were bowled out for 209 runs and went down by 93 runs.