Rambhau Joshi conferred with Vatsalabai Joshi Award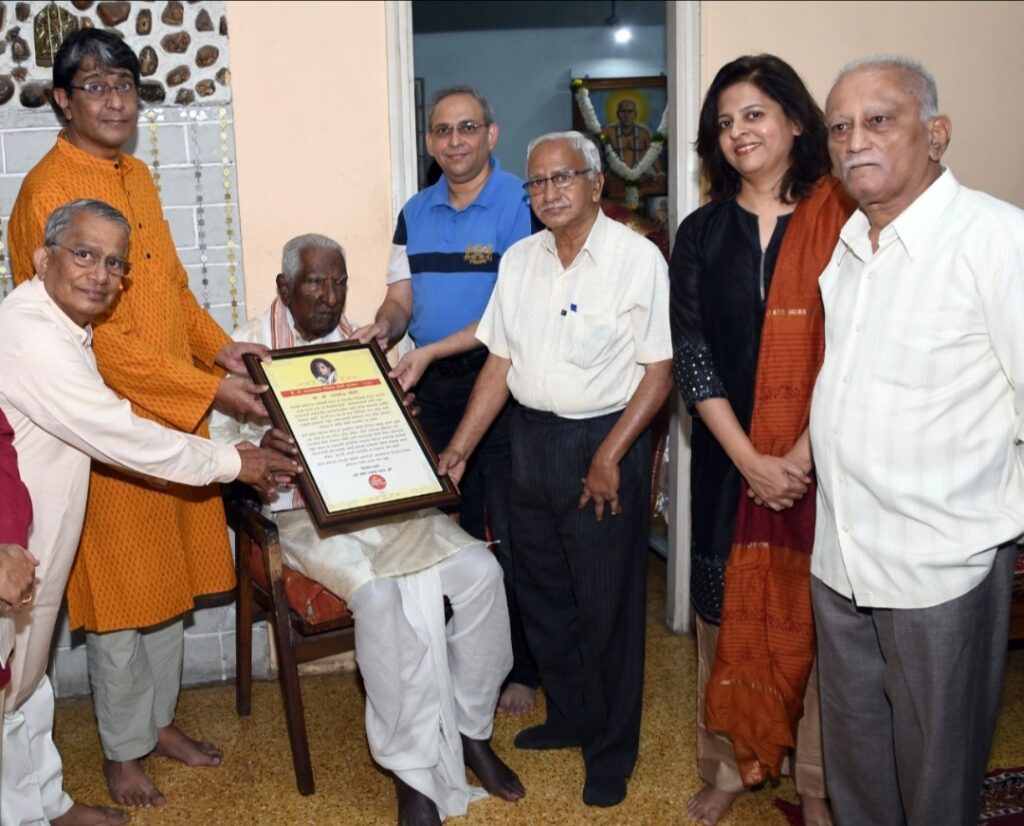 Pune, December 14, 2021: Arya Sangeet Prasarak Mandal trustee and senior journalist, Rambhau Joshi was presented with the Vatsalabai Joshi Award. The award was given by Arya Sangeet Prasarak Mandal in the form of Rs. 51,000 and a certificate. The Mandal, which is the organizer of Sawai Gandharva Bhimsen Mahotsav has been presenting the award annually since 2007.
Rambhau Joshi, who turned 100, was honoured with the award on his birthday celebration. Arya Sangeet Prasarak Mandal's Executive President Shrinivas Joshi, Shilpa Joshi, Pt. Upendra Bhat, Pt. Anand Bhate, Milind Deshpande, and Prabhakar Deshpande were present on the occasion.
"The tradition of Indian classical music is one of the longest-running rich traditions in the world.  Along with the artists in music, many other important personalities have contributed to sustaining, nurture and enriching it.  Many people are working behind the scenes to enable the artist to present their art seamlessly, which is why this music has always been flourishing. Considering this, Rambhau Joshi, who has been the trustee of Arya Sangeet Prasarak Mandal for five decades and has played a pivotal role in organizing the world-renowned Sawai Gandharva Bhimsen Mahotsav was awarded last year's Vatsalabai Joshi Award," said Shrinivas Joshi.