Ranka Jewellers honour 'Power Women of Pune' during Navratri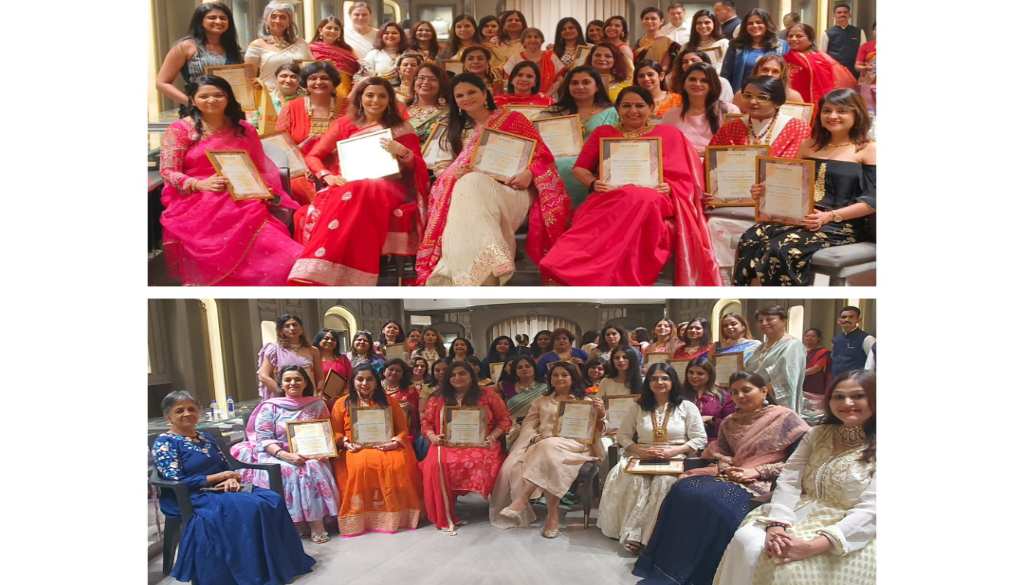 Pune, 25th October 2023: Ranka Jewellers recently celebrated Navratri in a truly unique way by recognizing and felicitating 70 Power Women of Pune last week. This memorable ceremony took place over 2 days at their PCMC store.
The power couple of Pune,Tejpal & Asha Ranka stepped up to honour and celebrate the inspirational journeys of these women from different walks of lives, showcasing their remarkable achievements.
"We strongly strongly believe that there is an unbeatable Devi inside every Woman! And we express our gratitude to each one of you for gracing us with your presence at our 'Vivarambh – The Royal Grooming Show'. Your presence added immense value to this celebration of womanhood and the spirit of Navratri", said Asha Ranka. And the same sentiments were echoed by Tejpal and their YoungPreneur daughters Ishita & Aashna Ranka!
This Women-special ceremony was conceptualized, curated & executed by BrandsMaker by Shweta Saxena who is also a Branding Psychologist & Ads Filmmaker.
Shweta also conceptualized one of a kind 'The Royal Grooming Show' which showcased some of the finest jewellery collections of Vivarambh. Rinckee Parakh was the Designer partner for the Bridal wear, Samruddhi Sancheti & Mansi Biwal were the Show Brides and ISAS by Bhakti Shah Sapke were the grooming partner.
The show left the audience totally mesmerized. Pune now awaits the Season 2 of these felicitations at the next Navratri festival.