Remdesivir Shortage In Pune To Get Over In 2 Days: PMC Commissioner Vikram Kumar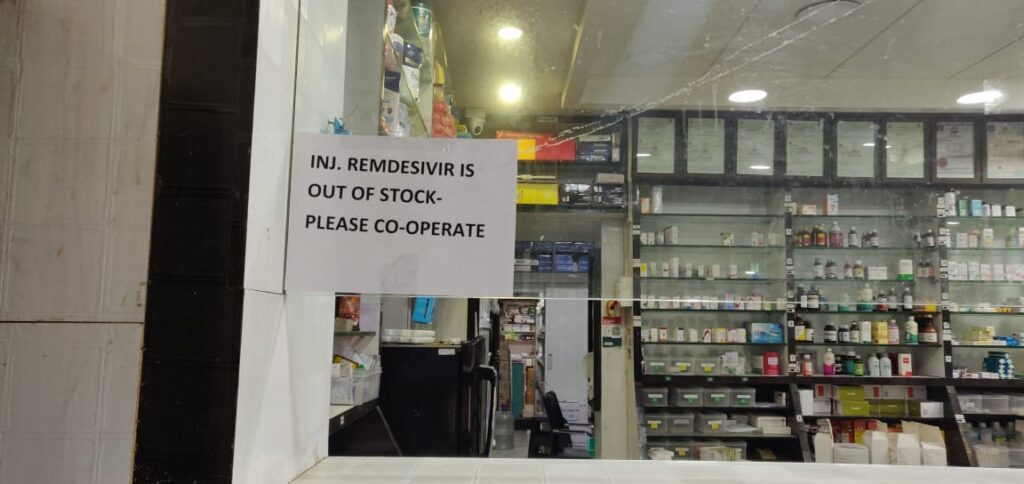 Sumit Singh
Pune, 8th April 2021: "We are in contact with Food and Drug Administration(FDA) for supply for Remdesivir injection as people are complaining of unavailability. We are getting more supplies today (about 2000 vials) and tomorrow also. Therefore the shortfall will get over in a day or two", informed PMC Commissioner Vikram Kumar.
Speaking about the availability of beds for COVID patients, he said that there are 8396 beds out of which 7071 are occupied in hospitals. At present, about 39,000 people are in home isolation. ESIC Hospital beds in Bibvewadi has been converted into COVID Hospital. Also, 20 ventilators, 20 ICU beds at Army hospital have been reserved. In the next five days, 50 ventilators will be made available to hospitals. PMC has acquired 80% beds at private hospitals for COVID patients.
Vaccination shortage?
"Out of 6 lakh vaccine doses, over five lakh people have got the vaccines. The remaining doses are with the vaccination centers and hospitals. We have only 25,000 doses left with us. There are 125 vaccination centres in PMC jurisdiction. We will soon get more doses", the municipal commissioner said.
Teams formed to take action 
"In every ward, we have formed four teams to take action against people not following COVID norms. Till now we have collected Rs 15 crore from over 3 lakh offenders. Police has been also  authorised to take action against people not following COVID norms", he added.
How to get vaccination at workplace
Municipal Commissioner Kumar informed that as per the Government of India guideline, any workplace having atleast100 eligible staff can start vaccination on their premises. For this, they have to send an email to vaccination.campus@gmail.com or punevaccination.campus@gmail.com
Follow Punekar News: