Restart Rs 50 Lakh Insurance Scheme For Frontline Health Workers: MP Dr Amol Kolhe Writes To Central government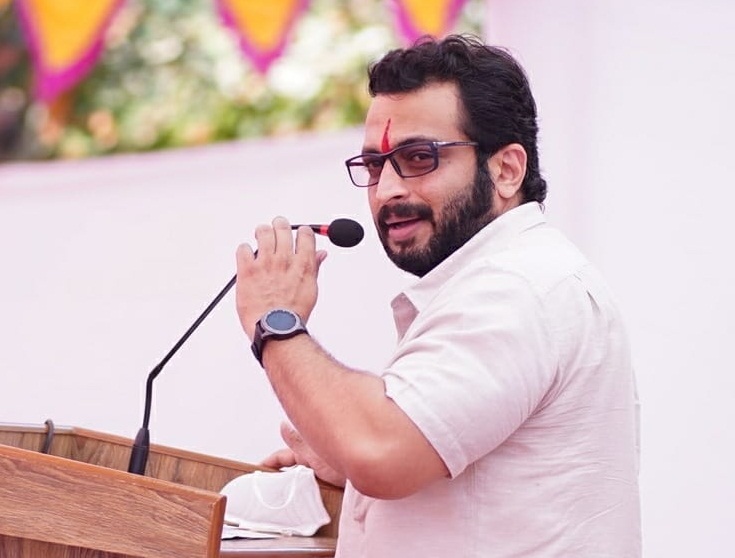 Mrunal Jadhav
Pune, 20 April 2021: Under the Pradhan Mantri Garib Kalyan Package (PMGKP), an insurance cover of Rs 50 lakh was being provided to the families of health workers who risked their lives on the frontline during the COVID-19 pandemic.
However, the Union Ministry of Health had issued a circular and canceled the scheme on March 24, citing the expiry of the scheme.
As the second wave of COVID-19 has erupted in the country, the insurance protection scheme for health workers should be re-launched, demanded Shirur Lok Sabha constituency MP Dr Amol Kolhe to the Central government.
The MP made the demand in a written letter to Union Health Minister Harsh Vardhan.
"Following COVID-19 outbreak, which was declared a global pandemic last year, the Central government had decided to provide insurance cover of Rs 50 lakh to provide financial support to the families of frontline health workers who died during the COVDI-19 period under the scheme.
BREAKING NEWS: Everyone Over 18 Years To Be Eligible For Vaccine Against Covid-19
The Union Ministry of Health had sent a circular to all state governments stating that the scheme will be discontinued from March 24 due to the expiration of the scheme," the MP said.
"The second wave of COVID-19 has erupted in the country and over the last few days, 2.5 lakh patients have turned out to be COVID-19 positive per day across the country. So this year's COVID-19 crisis is becoming more frightening than last year. In such a case, terminating the insurance cover scheme for doctors and health workers working on the frontline will adversely affect their morale. Today, millions of health workers are treating patients at the risk of their own lives. So, it is my strong opinion that canceling their insurance cover would be an inhumane decision and I kindly urge you to continue the insurance protection scheme for frontline health workers under the Prime Minister's Poor Welfare Scheme till the COVID-19 crisis is completely resolved," said Dr Amol Kolhe.
Meanwhile, the Union Health ministry has informed that claims under the scheme will be settled till April 24, 2021, and after that a new scheme will be launched.
Pune: Relatives Of Patients Admitted At PMC's COEP Jumbo Hospital Can Get Health Updates On These Numbers
Join our Whatsapp Group and Telegram for each update about Pune and PCMC.
Follow Punekar News: