Keep Monitoring Your Electricity Consumption In Lockdown: MSEDCL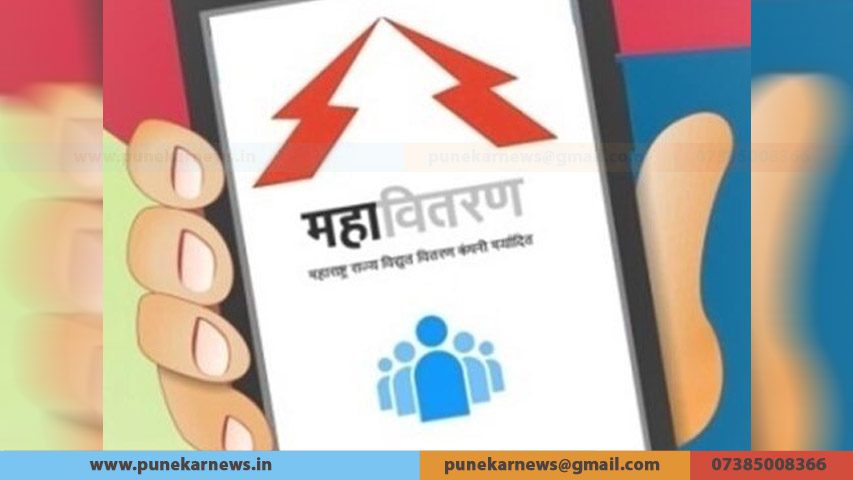 Mrunal Jadhav
Pune, April 19, 2021: Due to the second wave of Coronavirus Disease (COVID19), the Maharashtra government has imposed a lockdown in the state and a large number of people are doing work from home. The summer season has also arrived. This will lead to an increase in household electricity consumption.
Maharashtra State Electricity Distribution Company Limited (MSEDCL) has appealed to monitor electricity consumption and meter readings daily for controlled bills during this period.
According to MSEDCL, the use of home appliances such as fans, air conditioners, coolers, TVs, computers or laptops has increased. Ultimately this will lead to an increase in electricity consumption. The fans, coolers, etc. are expected to be used for 18 to 24 hours. Unnecessary use of these devices should be avoided and power consumption should be monitored. For this, the kWh reading in the meter can be checked daily. Mahadiscom Mobile App and website www.mahadiscom.in, www.mahadiscom.in are available to check the potential electricity bills of domestic, commercial, industrial and public services category customers.
Consumers who consume 80 to 90 units or 280 to 290 units of electricity per month are likely to consume more than 100 or 300 units of electricity due to work from home and rising temperature.
BREAKING NEWS: Everyone Over 18 Years To Be Eligible For Vaccine Against Covid-19
Many societies or campuses have been declared micro-containment zones due to the large increase in Covid-19 infection. Therefore, if it is not possible to take meter readings, consumers are likely to incur average electricity bills. However, if the customer sends the readings himself, the appropriate electricity bill will be generated or the electricity bill will be generated along with the slab benefit of the actual consumption after taking the reading next month. This will not cause any financial inconvenience to the customers.
In a press release MSEDCL stated, "As Covid-19 infections continue to increase, consumers should take care of their health and pay their electricity bills online from home. Also, if the electricity bill of industrial, commercial and domestic customers is more than Rs 10,000, they will be able to pay their electricity bill directly through RTGS or NEFT. For this, the bank account details of MSEDCL are also being given on the electricity bills. For LT consumers, a discount of 0.25 percent is being offered up to Rs 500 per month for online billing. Also, with the exception of credit card, online electricity bill payment through NetBanking, Debit Card, Cash Card, UPI, Digital Wallet is free."
Maharashtra: Deputy CM assures no disconnection of electricity
Join our Whatsapp Group and Telegram for each update about Pune and PCMC.
Follow Punekar News: