Sagade, Shahapurkar on upset spree in last four at the Men's and Women's Tennis Tournament 2021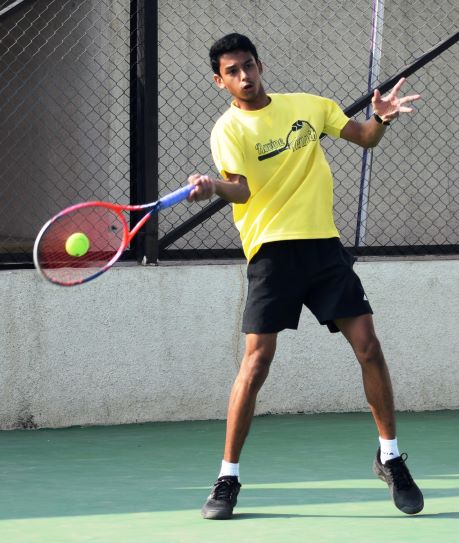 Pune, February 20, 2021: Shreya Sagade and Rama Shahapurkar continued their upset spree to enter the last four in the women's event at the Men's and Women's Tennis Tournament 2021 organized by Rohit Shinde Tennis Academy and played at the Swarajyarakshak Sambhaji Maharaj Krida Sankul, Karvenagar.
In the women's group, Shreya Sagade recorded the biggest upset as she upset top-seeded Divija Godse 6-1, while sixth-seeded Sameeksha Shroff upset fourth-seeded Shruti Nanajkar 5-5(7-3). Rama Shahapurkar upset eighth-seeded Niharika Gore 6-0.
In the men's event, Azar Makandkar outplayed Rajeev Khare 6-0, while Arindam Bit beat Ved Satdeve 6-2 to move into the next round.
Following are the results: Women's: Quarterfinal round:
Shreya Sagade bt Divija Godse(1) 6-1;
Ishita Jadhav bt Antra Mohol 6-1;
Sameeksha Shroff(6) bt Shruti Nanajkar(4) 5-5(7-3);
Rama Shahapurkar bt Niharika Gore(8) 6-0;
Men's: First Round:

Aryan Kudke bt Alok Gaikwad 6-1;
Nandan Gaikwad bt Akarsh Mewara 6-2;
Aditya Bhatewara bt Anurag Nimbalkar 6-2;
Divyank Kavitake bt Arun Mardhekar 6-1;
Yash Lele bt Chetan Doshi 6-1;
Azar Makandkar bt Rajeev Khare 6-0;
Arindam Bit bt Ved Satdeve 6-2.