SC Halts 'Bulldozer Justice' In Uttar Pradesh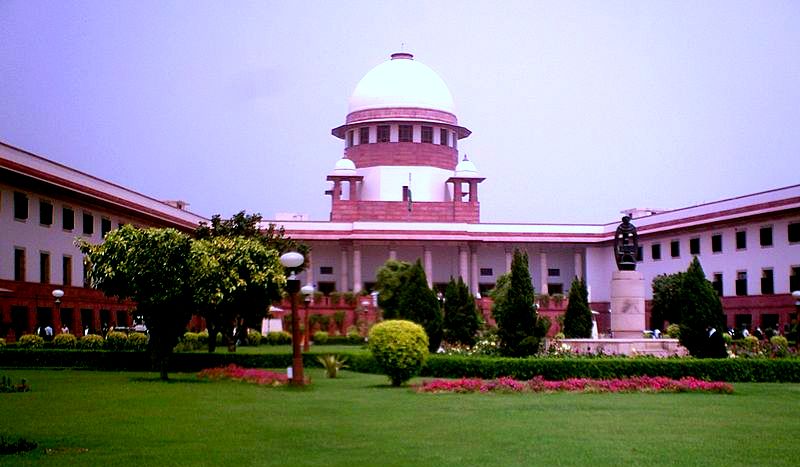 New Delhi, 16th June 2022: The Supreme Court has halted the action of bulldozers on the homes of the perpetrators of violence till next week. The court has asked the UP government to file its reply within the next three days.
The court, while hearing the application filed by Jamiat-Ulema-e-Hind, said, "The government will be given time to express its opinion on the issue. Till then we will ensure their safety. Those people are also part of the society. Demolition of the construction in this way can be done only under the law. We will hear this case next week."
The top court has ordered the Uttar Pradesh government to file an affidavit in the Prayagraj, Kanpur case. The state government has been given three days time. At the same time, the court says that if the rules have been followed, then the action cannot be halted.
Jamiat Ulema-e-Hind had filed a petition on Monday seeking a direction from the state government not to take immediate action on the property of any accused. Along with this, Jamiat had said that preparations for the demolition of property in Kanpur should be stopped.
Solicitor General Tushar Mehta said, "We have made it clear that no such structure or building has been demolished, which is legally correct. Everyone has their own agenda and a political party has filed a petition."
He added, "The structures were removed in Jahangirpuri area without looking at the community. The necessary process is being followed."
A bench of Justice AS Bopanna and Justice Vikram Nath heard the petition of Jamiat. It was also said in the petition that orders should be issued to the state government that action should be taken to destroy the property as per law. Along with this, there was a demand to give notice to the affected person and give time for hearing.
Jamiat says that immediate action to demolish property is against the principles of natural justice.
The statement of Chief Minister Yogi Adityanath was also mentioned in the Jamiat's application, in which he had said that the houses of the accused would be demolished with the help of bulldozers.
The petition also includes the statements of ADG (Law and Order) Prashant Kumar and Kanpur Police Commissioner Vijay Singh Meena, in which the police officers are reiterating that the properties of the accused will be seized and demolished.
Jamiat said about Section 10 of the Uttar Pradesh (Regulation of Building Operation) Act 1958 that under this the building cannot be demolished until the affected person gets an opportunity.
Further, Jamiat has said that Section 27 of the UP Urban Planning and Development Act 1973 states that before the demolition action, the person affected will be heard and they will be given at least 15 days notice.