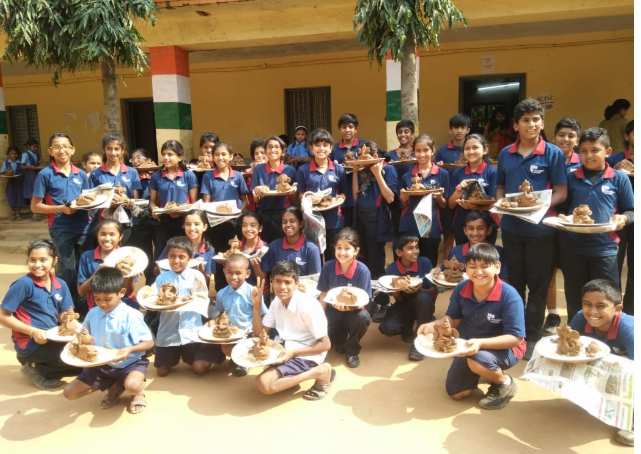 Pune, June 23, 2020: The Maharashtra State Council of Education Research and Training (SCERT) has charted a plan of three months' academic calendar. It has been slated from the month of June to August, emphasising largely on online education.
Schools are likely to re-open phase-wise from July. However, due to the present situation of COVID-19 the schools have been undertaking their academic curriculum through online mode of education. Therefore, keeping this in mind, for the smooth conduct of academics, SCERT has prepared a 270 pages academic planner for three months for classes including Std I to X, stated the officials.
The academic calendar will guide students on how to proceed with academic commencement for the year. Students can follow this three-month calendar until schools resume physically. The calendar comprises educational materials, activities and self-study materials. Students will be enabled to learn from various mediums available like Diksha, radio, television, websites among others.
The SCERT has asked the teachers to ensure that every student has received the academic calendar. They have also been told to guide the students and parents on how to follow the academic guidebook. They are recommended to strengthen the teacher-student relationship. SCERT has also suggested teachers to utilise e-contents as much as possible and put emphasis on activities and programmes to be assigned to students.
The council has also stated that students should develop a habit of studying daily at home. They should complete all the tests assigned by respective teachers regularly. Also, while accessing e-contents, they should be accompanied by a senior member of the family. SCERT has also suggested students take breaks between studying online. Use all the new textbooks. Students should also review their self-study work from the elders at home.
"We are underway preparing an academic calendar for the entire year, but at present, considering the emergency, only three months' plan has been completed and issued to all educational institutes. We have also considered holidays in the academic calendar. It will be helpful for students to seek education at home," said SCERT director, Dinkar Patil.