Second Day of Festival of Innovations to Start with Presentation Of Gandhian Young Technological Innovation Award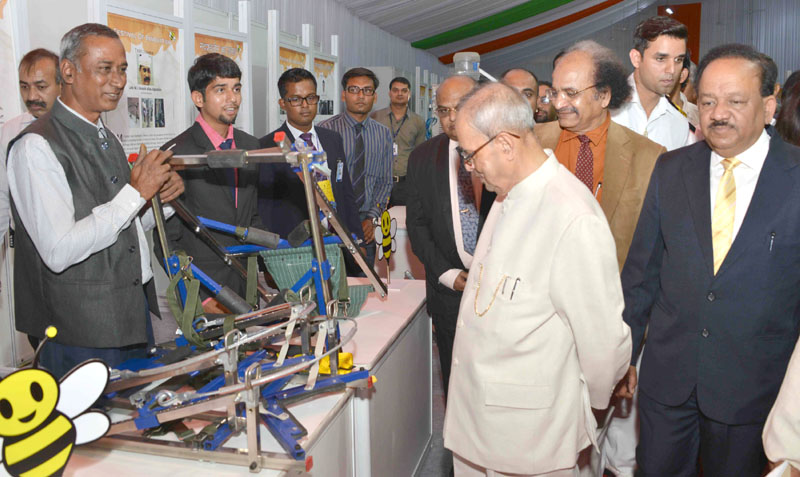 The Second day of Festival of Innovations will witness presentation of Gandhian Young Technological Innovation (GYTI) awards-2016 as well as Roundtable discussions on Inclusive Innovation tomorrow (March 13, 2016) at Rashtrapati Bhavan. Nobel Laureate Kailash Satyarthi will also deliver a keynote address in a session on social innovations for large scale change.
The GYTI Awards were instituted by Society for Research and Initiatives for Sustainable Technologies and Institutions [SRISTI], theinstitutional backbone for Honey Bee Networkto encourage a) technologies on the edge b) those with social impact and c) MLM (More from Less for Many) i.e. frugal solutions.A total of 2363 nominations from 276 Institutions & Universities, from 26 States & 2 Union Territories were reviewed out of which 19 innovations for award and another 24 for appreciation have been selected.
The roundtable discussions tomorrow will focus on topics such as Inclusive Innovation, Incubation & Acceleration Models for Innovative Start-ups; Innovation and Skill Development; Incentives for Innovation in Public Policy & Programmes and Social Innovations for large scale change.
Panelists in the above roundtables will includeShri Amitabh Kant, CEO, NITI Aayog; Prof. K. Vijayraghavan, Secretary, Department of Biotechnology and Chairperson BIRAC; Prof. Ashutosh Sharma, Secretary, DST; Shri Jayant Krishna, Chief Executive Officer, National Skill Development Corporation; Dr. Ashish Nanda, Director, IIM Ahmedabad; Mr. Stefan Bock, Head of Innovation Lab, UNICEF Global Innovation Center and other dignitaries from India and abroad.