Shakuntala Paranjpye: A Social Worker Who Thought About Women's Health Ahead Of Times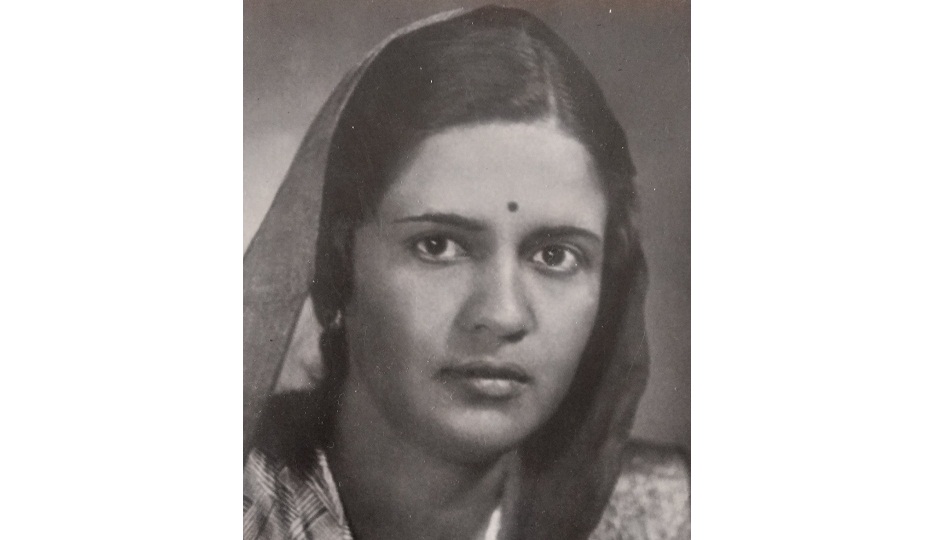 Camil Parkhe
Pune, 17th January 2022: There are many historic milestones on and around Fergusson College Road in Pune. A milestone like 'Purushottamashram' or 'Wrangler Paranjpye Bungalow' is located at a distance of nearly 150 metres in the lane adjacent to Vaishali restaurant.
As a journalist, I had a close relationship with this bungalow for some time. The reason for this was Shakuntala Paranjpye, a resident of that bungalow at that time.
Shakuntalabai Paranjpye was awarded the 'Padma Bhushan' in 1991 and on that occasion, I had gone to her bungalow on the Wrangler Paranjpye Road and interviewed her. The Indian Express reporter Sangeeta Jahagirdar-Jain and photographer Milind Wadekar accompanied me. In the 1980s, awards like Padma Shri, Padma Bhushan and Padma Vibhushan were not devalued as much as they are now. Newspapers and other periodicals those days used to publish interviews with the award winners. Shakuntalabai was awarded the Padma Bhushan in recognition of her significant contributions in the pre-independence and post-independence periods, especially for spreading the family planning movement.
I had entered a historic landmark, a bungalow of a very famous family in Maharashtra. Shakuntalabai, who had shaped the social history of Maharashtra for the last five-six decades, was then nearing 90!
During the interview, it was not wise to urge Shakuntalabai to wear a sari or a nice dress for a photo at that age. In retrospect, I feel she would not have paid any heed to our suggestion. So the photographer, Milind Wadekar, took a photo of her in a red gown. There was no way of combing her grey, dishevelled hair in a bob cut. Shakuntalabai, who was in a good mood, gave a broad toothless smile.
The same photo was printed with the interview. (The newspaper pages then were, of course, black and white.)
The educational, social, political and cultural history of Maharashtra is incomplete without mentioning the legendary Paranjpye family. Raghunath Purushottam Paranjpye was the first Indian to win the coveted title of Senior Wrangler from the University of Cambridge in England. At that university, a 'Wrangler' is a student who gains first-class honours in the final year of the university's degree in mathematics. The highest-scoring student is the Senior Wrangler.
When a student, Vinayak Damodar Savarkar, organised a bonfire of foreign-produced clothes in Pune to oppose the British rule, the principal of Ferguson College, Paranjpye fined him for misconduct. So an enraged Lokmanya Tilak wrote a strongly worded editorial against him in 'Kesari'. Many such editorials against Paranjpye have been published in 'Kesari'.
Shakuntala was the only daughter of Senior Wrangler Paranjpye. While studying at Cambridge, she married a Russian painter, Eura Sleptzop. After their divorce, in 1937, she returned to Pune with her daughter, Sai, and stayed there till the end. On her return from Europe, Shakuntalabai acted in 12 or 13 Marathi films. Sairandhri, Lokshahir Ram Joshi, and Ramshastri are some of them. She also had a guest appearance in V. Shantaram's film `Kunku'.
Raghunath Dhondo Karve, Shakuntala's cousin living in Mumbai, sought her help in his birth control campaign and so from Pune, she joined him in the pioneering movement of family planning. Those days, in the Paranjpye bungalow located at Bhamburda in the present-day Shivajinagar, on the other side of the river outside Pune, Shakuntala Paranjpye sold caps and jellies specially made for contraception to women at very nominal prices. Contraceptives and contraceptive pills or any method of contraception had not yet reached the ears of the educated or other common people. Speaking or writing on sexual topics was strictly taboo at that time.
The very fact that veteran educationist Maharshi Keshav Dhondo Karve's son Raghunath and also Shakuntala, the daughter of Fergusson College Principal Paranjpye should talk of, write and promote contraception or a healthy sexual life, was very difficult for the people to digest. Only strong and rebellious individuals like Shakuntala Paranjpye or R. D. Karve did not fear anyone as they swam against the strong currents and pioneered the family planning movement in India from 1938 to 1958.
On that visit to Shakuntalabai, which was my first, I was hardly aware of her greatness. Having just crossed 30 and totally new to Pune's history and culture as I had recently moved from Goa to the city, I was a novice and did not know her contribution or the role of the Paranjpye family in Maharashtra's history. In the early 1990s, it was not possible for a journalist to look up the person's information or biodata on the Internet before going for an interview. The practice of typing one's biodata and keeping it ready for journalists was also not common then. If I had known Shakuntala Paranjpye's greatness at that time, I probably would not have dared to go to her bungalow again and again and chat with her or disturb her without prior notice.
A few days after my interview with Shakuntalabai was published in The Times of India, Pune Plus and some Marathi dailies in Maharashtra, I went to see her again. Later, the frequency of these visits increased. Incidentally, both of us were neighbours, living on either side of the Fergusson College Road. This was because the Paranjpye Bungalow was behind the Vaishali restaurant and my monthly cot-basis Priya Lodge-Hotel Hillview was on the opposite side of the road, behind the British Council Library and on the BMCC Road, almost facing the Ranade Institute. During this period, Shakuntalabai's daughter theatre and film director Sai Paranjpye or her granddaughter Vini Paranjpye used to live in Mumbai. So I never met either of them.
A lot has been written about the Paranjpye family's love of cats as well as their love for playing bridge. After I rang the doorbell of the Paranjpye bungalow, the caretaker used to open the small door and Shakuntalabai would appear from the first floor when we would go to the room to the left on the ground floor. At that time, I vividly remember there were at least five or six small and big cats at her feet. Shakuntalabai used to carry with her a rectangular tin box in her hand. Sitting in that room on old wooden furniture for a chat, after a while Shakuntalabai would take out a sweet from the tin box and offer it to me. Talking to the cats roaming around, scolding them affectionately, she would also feed them something. Invariably she would take a cigarette out of the box and light it with a lighter. She had started smoking when she went to Cambridge to study. Four Square (Green), the most popular brand in Goa at that time, was my favourite brand of cigarettes. But Shakuntalabai always insisted on me smoking her brand of unfiltered Panama cigarette. I never dared to turn down her offer to smoke a cigarette from her cigarette packet!
Shakuntalabai was a short woman, with a bob cut and greyed hair and an innocent smile. When in a happy mood, she would talk about herself and Raghunath Dondo or Appa Karve, and the old days. She used to tell me how along with Raghunathrao Karve, she tried to promote contraception, and how women from reputed families were afraid to visit her residence at Bhamburda (now Deccan Gymkhana) in Pune to collect the contraceptives. Raghunath Karve's Marathi monthly 'Samaj-swasthya' every month carried Shakuntala Paranjpye's advertisement regarding the availability of birth control means like contraceptives, caps, and jellies at her residence.
This advertisement ran as follows:
'For the convenience of Punekars
Mrs Shakuntalabai Paranjpye will herself examine the women and select the right size rubber cap and give them complete information about its use. Jellies and caps that can be used along with them can also be bought from her. The needy women should seek details from her. Meeting time 3 to 5 p.m. Address No. 1220, Wrangler Paranjpye Road, Bhamburda, Pune 4.'
This monthly advertisement in Karve's sexual life-related periodical had become a subject of ridicule and taunting of conservative persons as well as people with a loose tongue in Pune at that time. Many Marathi periodicals also published derogatory content about this advertisement on contraceptives. When a private company in the 1990s released for the first time an advertisement about its condom product on television channels with Pooja Bedi as the model, there was quite a stir across the whole country! This is a very recent story. Besides nowadays, advertisements for contraceptives like condoms are banned from 6 am to 10 pm and are allowed to be telecast after late at night for the consumption of adults only.
This is the reality and therefore just imagine the havoc caused by Shakuntalabai's advertisements related to various birth control methods in the 1940s! One can only imagine how many scandals and slander Shakuntalabai (and also Raghunath Karve) may have faced at that time! However, Shakuntalabai dismissed this criticism. That was in keeping with her rebellious nature.
During one of my visits to her bungalow, Shakuntalabai handed over an issue of the 'Samaj-swasthya' monthly. As usual, there was a photo of a naked woman on the cover of the magazine and the motto of the magazine on the inside page:
'Obscenity is not a quality of any article, picture or another object, it is just a quality of the mind of the accuser.' This motto was a slap in the face to the person who accused Raghunath Karve's first Marathi scientific sexuality-related magazine 'Samaj-swasthya' of obscenity. As once Raghunath Karve was convicted on the charges of obscenity and fined, he started regularly publishing this motto in his periodical 'Samaj-swasthya'.
I have to this date preserved that 15 March 1940 issue of 'Samaj-swasthya', costing two annas as an invaluable gift by Shakuntalabai and a historical legacy.
Raghunath Karve's articles led to lawsuits filed against him under the Pornography Act. When a case against Raghunath was filed for the first time in 1931, Shakuntalabai, who then worked for the International Labour Organization in Geneva, sent him two pounds to cover the cost of the trial. In one of these obscenity cases, Dr Babasaheb Ambedkar, who later drafted India's Constitution, appeared as Raghunath Karve's lawyer.
Dr Ambedkar rushed to the rescue of Raghunath Karve to defend him against the charge of obscenity. This information was new to me. It was a pleasant shock to have Dr Ambedkar, a crusader against the practice of untouchability, backing Raghunath Karve, the lone fighter in the family planning campaign in the country.
Shakuntala Paranjpye also contributed a series of articles in Karve's magazine. After the death of Raghunath Karve on 14 October 1953, Shakuntalabai, however, turned down the request to carry on publication of this magazine. She wrote about it: 'Appa very ably ran the show of Samaj-swasthya till his death. After he left, many insisted that I run the magazine. But I recognize my strengths. Raghunath Karve was shining like a comet. I didn't want to jeopardize Karve's Samaj-swasthya.'
Actor-director Amol Palekar has produced a film called 'Dhyasparva' on Raghunath Karve's life and his mission on popularising birth control measures. In this film, actress Varsha Usgaonkar has played the role of Shakuntala Paranjpye.
In 1944, the British government appointed Wrangler Paranjpye as India's first High Commissioner to Australia. Shakuntalabai, who accompanied her father, lived in Australia for three years.
Vinayak Damodar Savarkar, who in his college life was punished by Wrangler Paranjpye, later often came to meet Paranjpye at his bungalow. Shakuntalabai recalled that Nathuram Godse, who later assassinated Mahatma Gandhi, had also accompanied Savarkar during a visit to Wrangler Paranjpye.
After India's independence, Shakuntalabai was nominated a member of the Maharashtra Legislative Council from 1958 to 1964. She was also appointed the President's nominee to the Rajya Sabha. In one of her articles, Shakuntalabai has lamented the quality of functioning of the Parliament and the behaviour of elected representatives in the House as early as the 1960s.
Playing bridge was a favourite pastime of the Paranjpye family. She has written that this game made her life in the national capital, Delhi, much easier. She says that after witnessing several cases of corruption in the capital, the erosion of democratic values, partisanship, defections etc., she felt relieved while leaving Delhi at the end of her term as a Rajya Sabha member.
During the British era in the erstwhile Bombay province, one could not appear for the matriculation examination without completing 16 years of age. When he became the education minister in Bombay Province, Wrangler Paranjpye changed this rule.
Incidentally, Shakuntala, who was 15 years old then, could benefit from this revised rule. However, Wrangler Paranjpye did not allow his daughter to appear for the matriculation examination that year so as not to be accused of changing the rules for the benefit of his daughter. It was therefore natural that in later years Shakuntalabai, daughter of such an education minister, would find it very difficult to adjust with Delhi's political environment in the post-independence era.
Describing her experience in the Parliament in the 1970s, Shakuntalabai writes:
'Atal Behari Vajpayee is the best orator in the Parliament. There is no one like him in either House of Parliament. His sense of humour is as classic as his speech.'
Sometimes, I was also at the receiving end of Shakuntalabai's moody nature and tempers. She was angry once when I asked her why she did not write an autobiography. Her mood turned off immediately and I moved out of there.
I had written a profile of Shakuntalabai after many such meetings at her house. It was included in my 1993 collection of profiles in Marathi, entitled 'Uttung'.
After my marriage, I ended my stay at the monthly basis lodge at Deccan Gymkhana in Pune and moved to nearby Pimpri Chinchwad. This ended my neighbourhood with Shakuntalabai and there was thereafter no communication with her.
Shakuntalabai, who was born on 17 January 1906 died on 3 May 2000 at the age of 94.
Anthropologist Iravati Karve, who worked with the Deccan College in Pune, grew up with Shakuntala Paranjpye at the Paranjpye bungalow. Iravatibai, in her Marathi article, 'Dusare Mamanji', (Another father-in-law) has written well about how the two grew up in the shadow of Wrangler Paranjpye.
Shakuntalabai has also written a lot in Marathi and English. She has written a long article on Raghunath or Appa Karve, titled 'Appa Karve'. Her books 'Sense and Nonsense', 'Three Years in Australia' in English and 'Kahi Ambat Kahi God' and 'Bhillinichi Bore' in Marathi were very popular.
Rajhans Prakashan published a book titled 'Nivadak Shakuntala Paranjpye' edited by Vinaya Khadpekar in 2017. This book of 29 articles and 274 pages, gives a glimpse of Shakuntalabai's versatile personality.
In an article entitled, 'Majhi Pretyatra (My funeral)', Shakuntalabai has described her philosophy of life. This is an article about a dream she had, showing what her daughter Sai and neighbours would say, what speeches would be made at a condolence meeting at Tilak Memorial Hall in Pune after she passed away. In this so-called condolence meeting, veteran Marathi playwright Mama Varerkar, Krishnarao Marathe and Acharya Atre, among others, recall many incidents in Shakuntalabai's personal life, her social work and lifestyle, literally blasting her. In this article, she plays an indirect role in looking at herself with a neutral attitude, saying, 'I did everything I liked, whether others liked it or not.'
It is said that other saplings do not grow under a banyan tree. Shakuntala Paranjpye extended valuable help to Raghunath Karve in his popularisation of birth control measures. However, Shakuntalabai was first known as the daughter of Wrangler Paranjpye and later as the mother of director Sai Paranjpye. This is really an injustice to her. Fortunately, the Government of India underlined her contribution when Shakuntalabai was honoured with the prestigious Padma Bhushan award.
Later, Shakuntalabai's daughter Sai Paranjpye was also honoured with the Padma Bhushan in 2006 in recognition of her contribution in the fields of theatre and cinema. Shakuntalabai and Sai Paranjpye are probably the only mother-daughter duo to receive this prestigious award.