Pune: Shiv Sena protests LPG cylinder hike by distributing firewood in Gokhalenagar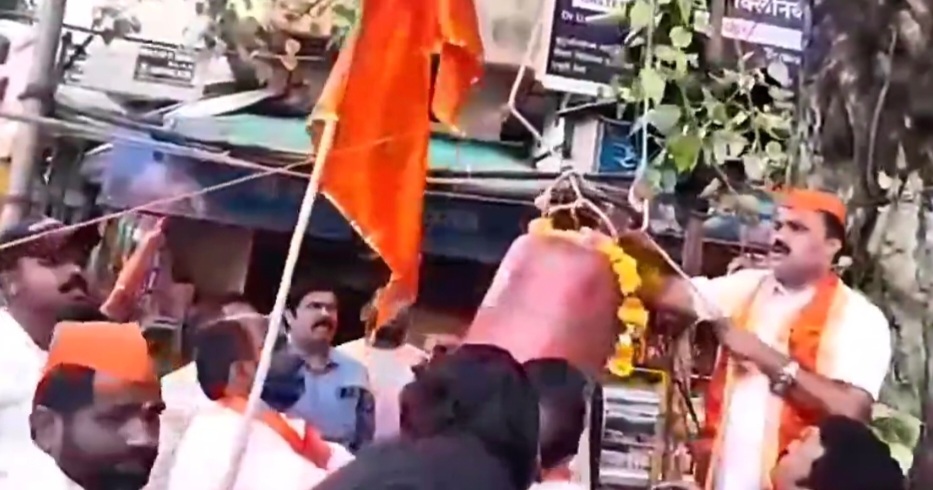 Advait Thite
Pune, 13th May 2022: To show the growing discontent, among common people over rising prices and unaffordability of LPG cylinders, Shiv Sainiks had organised a "firewood distribution" protest in Janwadi, Gokhalenagar.
Gajanan Tharkude, Shiv Sena Pune city president, said, "We have organized this protest to show our displeasure with the central government's decision to hike gas cylinder price by Rs 50. We worry that due to such a decision in the future poor people of the nation will have to resort to ancient means of cooking that is firewood."
Prithviraj Sutar, corporator and leader of Shiv Sena in PMC, added, "We have organized such protests throughout Maharashtra today. The growing prices of petrol, diesel, and, gas cylinders which have crossed the Rs 1000 mark have made the life of common people miserable. People are unable to afford even essential commodities like groceries and oil hence they are suffering from starvation."
Umesh Wagh, Shiv Sena Pune city vice-president and protest convener said, "We vow to distribute firewood to 500 families. If the inflation is not controlled, we fear the country's condition will become like that of Sri Lanka".
Shivsena activists Pravin Dongre, Prakash Dhamne, Upesh Sonawane, Yuvraj Jadhav, Sanjay Dongre, Akash Renuse, Vishal Gaikwad, Bhagyashree Sagvekar, Deepali Shigwan were also present.