Similarities between great leaders Babasaheb Ambedkar and Martin Luther King (Jr.)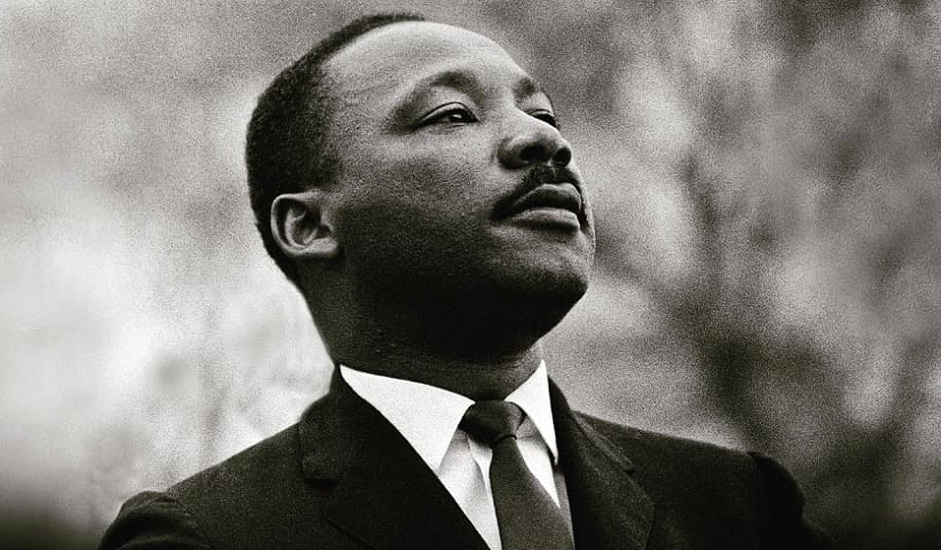 Camil Parkhe
January 15 is the birth anniversary of Martin Luther King (Junior), who fought for the rights of the African-Americans in the USA. The third Monday in January (January 17 this year) is declared as a public holiday in honour of this great leader. A look at the similarities between Dr King ( Jr.) and Dr Babasaheb Ambedkar, both of whom have played important roles in improving the lives of the underprivileged people in their respective countries.
There are many similarities in the personal and social lives of Dr Babasaheb Ambedkar and Reverend Dr Martin Luther King (Junior). These great leaders were born in families who were treated as outcasts or socially inferior by the society in their respective countries. The members of the communities, to which these leaders belonged, too had been denied the option of leading a decent life. There was no guarantee that the children of these communities would even get proper meals, accommodation, and education. 
But during the childhood of these two leaders, the social and economic condition of their families was slightly better than that of their community.  
Dr Ambedkar's father Ramji was a Subedar in the British Army in India and Martin Luther (Jr.'s) father, Martin Luther King (Senior) was a Baptist pastor. Despite his father being in the army, young Bhima had experienced the bitter side effects of untouchability. 
Although his family's financial condition was slightly better, there was no change in the treatment meted out to him or his family members by society.          
''Dr Babasaheb Ambedkar's mission was essential of historic nature. He did not have to search for this mission. It was already assigned to him at the time of his birth. He accepted it wholeheartedly without batting an eyelid. He had seen the pitiable condition of his community members who were forced to work hard and lead a miserable life. Dr Ambedkar had also suffered similar hardships. Hence, he decided to free the Dalit community from social slavery and spent his entire life doing so." says Gangadhar Balkrishna Sardar. The above sentences are also applicable to Rev. Martin Luther King (Jr.).
The condition of Martin in his childhood was like Bhima. 
Martin's father was a Christian priest and he always preached that people of various religions, communities who spoke various languages, were the children of the same God. In his sermons, he used to always preach Jesus Christ's message that there should be no discrimination among human beings, and everybody should be united. These sermons were religiously heard by those who attended church regularly. However, wherever there were black priests the white people did not attend their churches. Similarly, the blacks were not allowed to enter churches frequented by the whites.  
It was proved beyond a doubt that Ambedkar who campaigned for access to the waters of the Chavdar Lake in Mahad and Kalaram temple in Nashik for the untouchables, was backed by the majority of the Dalits. What was going to be achieved if the water in the lake of Mahad was used by the untouchables? 
Ambedkar knew fully well that if the untouchables could enter the Kalaram Temple and worship like others, it will not bring about any drastic changes in the conditions of the untouchables. He treated the issues of the campaign open the Chavdar Lake of Mahad and the Kalaram temple in Nashik as test cases. These issues highlighted the humiliating treatment meted out to the untouchables. It can be clearly said that his objective was indeed achieved in both these cases. His social and political leadership qualities had come to the fore during these two agitations.          
Similarly, the leadership of Martin Luther King (Jr.) was noticed by the world during the Montgomery Bus Boycott, a civil rights protest, during which African-Americans refused to travel in city buses in Montgomery, Alabama, to protest segregated seating arrangement in the USA. Before this incident, churchgoers in Montgomery knew King (Jr.) was a Baptist priest and a powerful orator. 
Rosa Parks, a Black woman, refused to vacate her seat for a white commuter in a bus in Montgomery and many people who suffered humiliating treatment, supported her. It was for the first time that the Blacks had come together and protested. During this period, many Blacks felt that this young man, with his powerful oratory skills, will be able to lead their protest. Many people met him and invited him to speak at a rally in Montgomery after explaining to him the problems faced by them while travelling in public transport buses in Montgomery. King accepted their invitation and led the year-long agitation in Montgomery. 
After a year, the US Supreme Court ruled that the Blacks should get an equal right as the whites in the buses and this campaign came to a successful end. 
The Montgomery agitation started a long stir for the rights of the blacks in the USA. This agitation ensured equal rights for the blacks in the buses and brought global recognition for Rev. King (Jr.) as a leader who campaigned for equal civil rights for the Blacks. 
Rev. King (Jr.) was deeply influenced and acknowledged the non-violence agitation and Satyagraha of Mahatma Gandhi. King and his wife Coretta visited India in 1959. At that time, only three years had passed after the death of Dr Babasaheb Ambedkar. King (Jr.), who was a strong campaigner against apartheid, surprisingly seemed unaware of the successful campaign carried out by Ambedkar against discrimination in the form of untouchability. If he knew about Ambedkar's campaign for basic human rights to the Dalits, King (Jr.) would have certainly felt more attached to him.            
Ambedkar and King (Jr.) both campaigned for human equality in society. Both experienced the humiliating treatment meted out to their respective community members by those who considered themselves socially superior. Both fought against inequality in their respective countries. The distance between both the countries was huge but their journeys were parallel to establish equality for all humans. There is a lot of similarity between the social condition of untouchables and the blacks in the USA.          
There have been many articles written on the practice of untouchability and various divisions created in society because of the caste system. However, it is shocking to read that in a highly advanced country like the USA, until recently, when that country made preparations for sending a man to the moon, the blacks were prohibited by the law from sitting in a row of the whites in buses, entering public gardens and casting their votes. Significantly a few decades before, immediately after her Independence, India had banned untouchability by enacting a law and implementing the principle of equality.         
Martin Luther King (Jr.) may not have been aware of the campaign against social inequality carried out by Dr Ambedkar and its importance. This is but natural. This is because there was hardly any discussion at the world level about the inhuman practice of untouchability as compared to the agitation against British rule. The Black people wrote about their struggle against apartheid in poems, stories, and novels to highlight their woes at the world level. However, comparatively, not much awareness was created about untouchability in India globally. Whatever was written about their struggle and woes in local languages remained limited to India and was not highlighted. Hence, this problem was not viewed very seriously by the world. 
Initially, Mahatma Jyotiba Phule and later, Dr Ambedkar highlighted this issue on a larger platform. Society and politicians were subsequently forced to take note of this issue. 
There has always been strong opposition to highlighting the issue of untouchability as a human rights issue at the international level. Some people feel that this may bring dishonour to India at the global level. Ambedkar had strongly led the agitation against the centuries-old birth-based system of social inequality but his image as a modern Manu, the lawmaker, establishing the rule of equality of all, was not projected before the world. Otherwise, Ambedkar too could have, like Martin Luther King (Jr.), won the Nobel Prize.  
Ambedkar's role in his campaign for human rights for the Dalits was certainly no less significant.               
It is often argued that the practice of untouchability in India and the apartheid custom denying basic rights to the blacks in various countries cannot be weighed on the same scale.
However, it must be acknowledged that there is no qualitative difference between untouchability and the treatment meted out to the black people because of their color. Hence, Ambedkar is recognized all over the world as the champion of equal rights for the untouchable's community.               
Ambedkar advocated that people should obtain their natural rights based on their willpower and strength. He used to say that he was not seeking special privileges for the untouchables but was only demanding equal rights and powers. He fought for the rights of the untouchables that they should be allowed to enter public spaces like temples, schools and markets and use wells like other people and that it was their right to do so. 
Martin Luther King (Jr.) also had similar views. He demanded unrestricted entry for the blacks in schools, public buses, gardens, and auditoriums because they were also equal citizens in the USA. The blacks had never demanded any special rights for them.
Ambedkar and King (Jr.) may be called contemporaries from a narrow perspective. King (Jr.) was born in 1929 when Ambedkar's social and political leadership was gaining momentum. At the time when Ambedkar was at loggerheads with his fellow countrymen to end untouchability, King was studying in school and college in the USA. He was undergoing training to become a priest. The possibility of him hearing about the campaign launched by Ambedkar was very remote. King had started his movement against racism at Montgomery only in 1955 and Dr Ambedkar died a year later.          
Both Ambedkar and King received tremendous love and affection from their community members and others. King (Jr.) only lived for 39 years and his public life was only for 14 years. The Montgomery bus agitation, his consistent efforts to keep his anti-apartheid movement non-violent, his address at a massive rally for civil rights in Washington, his famous speech, 'I Have A Dream' and presentation of the Nobel Peace Prize are some of the milestones in his life. King was assassinated in 1968 when he was only 39 years old.        
Ambedkar died at the age of 66 and did laudable work for more than five decades in social, political, and other fields. As the architect of the Indian Constitution, he played an especially important role in the abolition of untouchability. Any individual who tries to study the life and accomplishments of Ambedkar is overwhelmed by his stupendous achievements. Such leaders are rare. 
Research scholar Raosaheb Kasbe has described Ambedkar's personality as we have to think of two aspects when it comes to Ambedkar. 'At one level, he strove for the rights of the untouchables, leading various agitations, and movements while on the other level, we must understand his contribution on human rights for all Indians and the entire humankind. Even if we ignore one aspect of his personality, then there is a possibility that his life sketch will be lopsided and biased.''            
Sukhdeo Thorat, former Chairman of the University Grants Commission (UGC), says that Ambedkar laid the foundation for a policy of affirmative and decisive action plan. 
He said, 'A government policy against social discrimination was first framed in 1931 and it was meant to safeguard the rights of lower caste people against the domination by the upper castes. The foundation for this was laid in 1919. This idea was given a concrete shape in the Pune Pact of 1931, and it was included in the Constitution in 1950 and the policy was made a law.''         
As a Church priest, Martin Luther King (Jr,) had full faith in the principle of non-violence. His faith did not waver during the Montgomery bus agitation and various other stirs. King (Jr.) took all precautions to ensure that his anti-racism agitation never turned violent. However, he faced the displeasure of many of his supporters and followers who were enraged when blacks were brutally attacked by the racist Whites.
(Camil Parkhe is a senior journalist based in Pune. He started his journalism career in Goa and has worked in various newspapers in different capacities.)