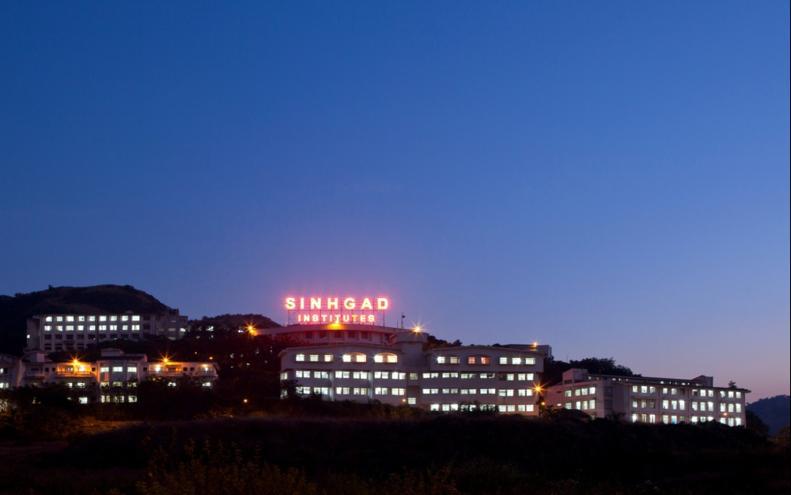 Pune, March 25, 2020: Promptly responding to the national emergency to control the Coronavirus outbreak Sinhgad Institutes, Pune allocated four hostels from their Vadgaon Campus and two hostels from Kondhwa Campus at Pune, for use as quarantine facilities in fight against Coronavirus. There is also a dedicated parking lot to serve this purpose.
The hostels were cleaned up in compliance with the stringent requirements, before being repurposed into government quarantine facilities for suspected cases of Coronavirus. The need of the hour is to overcome the grave challenge by containing and then eliminating the coronavirus for which the medical professionals, scientists and the entire government machinery are totally focused on. The best solution is social distancing and to quarantine the people who could be suspected to have the disease. To do this, the government requires as much quarantine facilities as possible across the country.
Contributing his might to this great cause and lauding the efforts of the doctors, nurses, all health care workers, sanitation workers, media personnel, journalists at the forefront updating on the situation from time to time to ensure availability of credible news, Prof. M.N. Navale, the Founder President of Sinhgad Technical Education Society, says that giving the hostel facilities for quarantine is not just national service but service to humanity.
Government has initiated these measures to ensure sufficient quarantine facilities under any given situation. Today, not only our beloved country, but the entire world is under threat. Even the most developed nations in the world are reeling under the threat of corona notwithstanding the best of facilities available with them. The Indian culture of self-discipline, our life values to live frugally will help us to maintain social distancing and break the spread of coronavirus. We, all of us, need to stay safe and healthy taking all the required precautions as directed by the government authorities."
Sinhgad Institutes was set up in the year 1993 by Prof. M. N. Navale. Commencing with Sou Venutai Chavan Polytechnic at Vadgaon, alongside he started one division of MBA under Sinhgad Institute of Management.
Thereafter there was no looking back. Prof. M. N. Navale, the Founder President, went on to establish Sinhgad Institutes, one of the biggest education conglomerates in the region to encompass the entire gamut of academic disciplines right from Commerce, Engineering, Law, Dental and MBA to Medical; across levels from KG to PG.
Today the Group has 12 sprawling, aesthetically landscaped, environment friendly campuses in and around Pune, with 85 institutes and 26 Schools, spread over 650 acres with total constructed area of over 20 million sq.ft. Sinhgad Institutes has over 90,000 students pursuing various programs from School to Doctoral level.
The campuses offers programs in various disciplines like Management, Engineering, Pharmacy, Architecture, Health Science which includes MBBS, MD Medical, Dental, Nursing and Physiotherapy; Law, Hotel Management, Arts, Commerce, Science and Doctoral programs. All Courses are approved by AICTE, Medical Council of India, DCI, Nurses Bureau of India, PCI, Council of Architecture, and Government of Maharashtra and affiliated to Savitribai Phule Pune University, Solapur University, Mumbai University, as applicable.