Social dilemma of relationships 'Magnolia'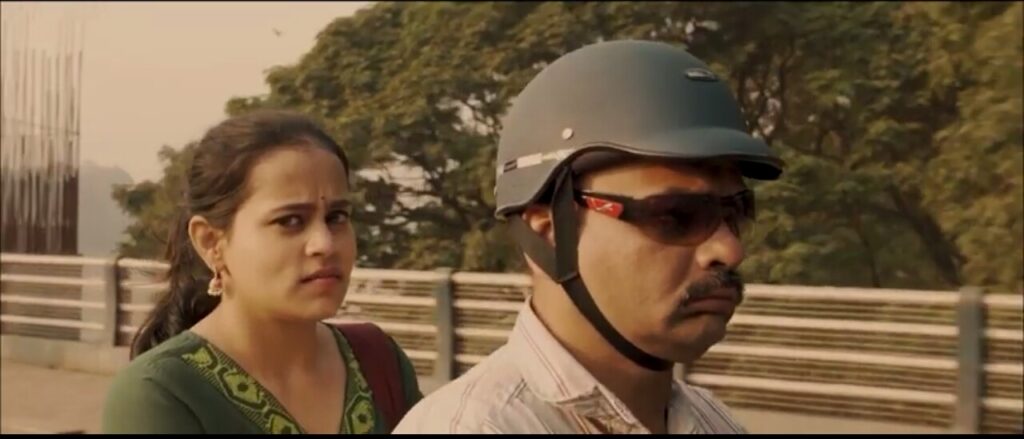 By Sourabh Zunjar
Pune, 26 October 2020: Connecting with new people via social media platforms is not a new thing nowadays. But the impact that social media has on our relationships have now started to become an issue of concern in everyone's personal life. It creates a lot of complications in the relationships of young generation, as it plays a vital role in their day-to-day lives.
A new short film of a young director, Vikram Ramdas, is releasing on OTT platforms is based on a similar issue. The trailer of the short film – Magnolia – has been released on YouTube.
The short film comments on the changing face of the relationships of youth because of social media. It tells a story of a young girl from a middle-class family who's caught up in maybe the biggest dilemma of her life. The thriller depicts a coming-of-age girl, how she discovers new things, the questions that she has about these things, her curiosity, and how she gets caught up in a dilemma due to the same.
Writer-director Vikrant Ramdas said, "We would be releasing this short film on the OTT platforms and you would be able to watch it very soon. Even though the story is very simple, we have tried to put it in a mysterious way. The story is loosely based on the protagonist's confusion about relationships and how social media plays a vital role in it. But you'll have to watch the film to know what this confusion culminates into."
The dialogues of Amitabh Bacchan from the show Kaun Banega Crorepati, her grandfather talking about a Facebook friend request and all such things have created a curiosity in the audience's mind, after watching the trailer of Magnolia. "Everyone can relate to this story in one way or the other. That is why today's generation will surely like the story," says Vikrant. The film is produced by Barloni Brothers.
A previous short film directed by Vikrant, The Drainage was nominated for the Filmfare festival. It underlined the issue of how mobile phones have occupied a major part of our lives. That short film was produced by Nawazuddin Siddiqui and Mukesh Chhabra. Vikrant further says, "The topic of Magnolia will make the youngsters aware of the usage of social media." Manoj Londhe has produced Magnolia, while Vikrant Ramdas has written and directed it.
There can be nothing more serious than getting addicted to social media. We have been coming across such cases in the last 5 to 10 years. Knowing about social media fraud has now become a daily routine for us. Many youngsters have become obsessed with social media which leads to strained relations with family, depression, and other mental health issues. They'll definitely gain a new perspective with Vikrant's short film which tries to talk about the same topic but from a different perspective!
Follow and connect with us on WhatsApp Facebook Twitter Linkedin YouTube Instagram 
Follow Punekar News: