Some More Additional Special Trains From Pune To Danapur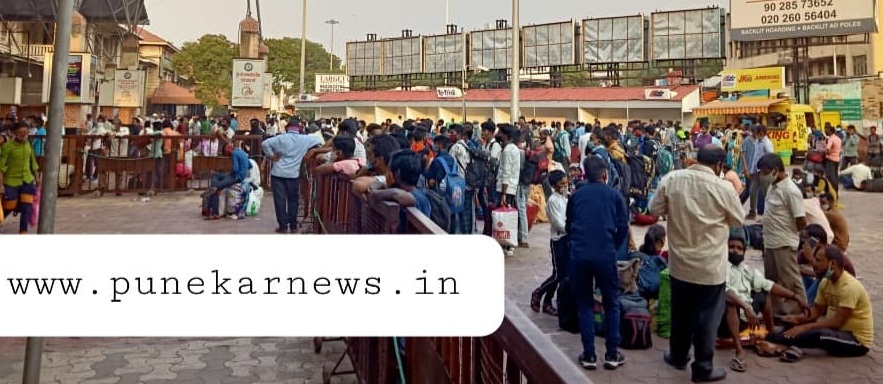 Sumit Singh & Sushant Ranjan
Pune, 11th April 2021: Due to heavy rush, the railway administration has decided to run additional superfast special trains between Pune-Danapur for the convenience of passengers.
Train no. 01439 Pune – Danapur Superfast special train will leave Pune at 06.10 am on Tuesday, 13, 20 and 27 April to reach Danapur on Wednesday at 11.40 am. Train no. 01440 Danapur-Pune special train will depart from Danapur at 1340 hrs (1.40 pm) on Wednesday, 14, 21 and 28 April and reach Pune at 2310 hrs (11.10 pm) the next day.
There will be 9 sleeper, 2 AC three tier, 9 general seating coaches in this train. On the way, the train will stop at Daund Chord Line, Ahmednagar, Manmad, Bhusaval, Khandwa, Itarsi, Jabalpur, Katni, Satna, Prayagraj Chhiwki, and Pandit Deendayal Upadhyay Junction, stations.
Train number 01439 Pune-Danapur Superfast special train booking will starts from 12th April. This special train is fully reserved and an advance reservation is required to travel. Only passengers who have confirmed tickets will be allowed to travel. Passengers are requested to follow the guidelines issued for rail travel due to Corona epidemic, such as wearing masks during travel, maintaining social distancing, using sanitizer, etc.
For detailed timings of the above mentioned special train halts, please visit www.enquiry.indianrail.gov.in or download NTES app, railway stated in a press release.
Follow Punekar News: