Strengthen Your Child's Immunity During The Festive Season With These Foods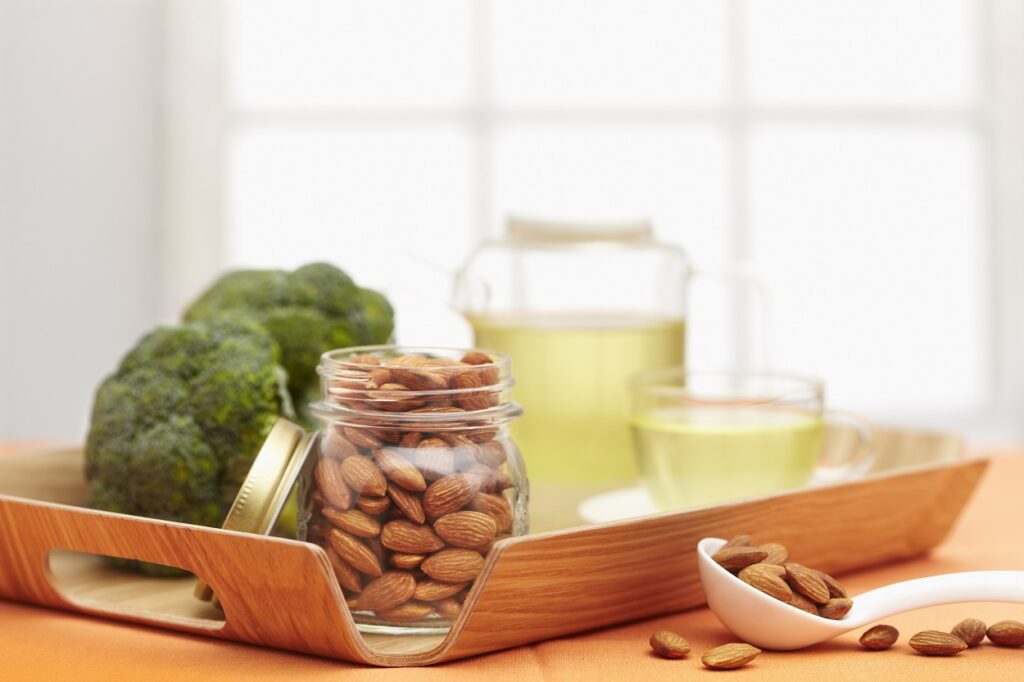 Pune, 27 October 2020: In India, festivals are close to everyone's heart as it brings the family together to share happiness and warmth. But for children, festivals are also a time to break away from their food routines and binge on a lot of unhealthy snacks and sweets which in the long run can cause harm to their health and immunity.
As per Madhuri Ruia, Nutrition Specialist and Pilates Expert, during the festival season, it's especially important to pay special attention and their eating patterns, to ensure that they are eating nutritious and tasty food which adds to their health and immunity, instead of hampering it. Below are 3 foods that Madhuri recommends every parent should keep handy and add to their kids diet everyday to make sure the festivities are happy, healthy and safe –
Almonds
For most kids, food that even sounds healthy can be a major put off, and getting them to eat nutrient rich food can be a huge task within itself for any parent. This makes it important for parents to get innovative with the way they get their kids to eat food that is good for them – without boring their taste buds. One food that is tasty, healthy and can also contribute to your child's immunity is almonds.  Almonds are high in Vitamin E that acts as an antioxidant to support pulmonary immune function. Vitamin E is also known to offer protection against infections caused by viruses and bacteria. Beyond this, almonds are also high in Copper. Copper contributes to the normal function of the immune system.1 Almonds are also source of zinc. Zinc is known to play a central role in the immune system and is crucial for normal development and function of cells mediating innate immunity, neutrophils, and natural killer cells.2And finally, Almonds are a source of iron. Iron plays in significant role in immune cells proliferation and maturation, particularly lymphocytes, which are associated with the generation of a specific response to any infection[1].
Add a handful of almonds to your child's diet every day to strengthen their immunity in the longer run!
Bananas
Bananas make for a delicious and mess free fruit, which many children willingly eat making it an easy food for you to add to your child's diet. Bananas are said to be a good source of nutrients such as Vitamin B-6, Vitamin C, vitamin A, selenium and protein which help in the development of new red blood cells and promote protein metabolism in the body. So be sure to add a banana a day to your kid's diet to boost his immunity during the festivities. You could add them to their breakfast smoothie, bake some up in the form of a healthy bread or just hand your son/daughter one as an evening snack.
Turmeric
Turmeric is said to be one of the most powerful Indian spices and has nutrients such as calcium, fiber, iron, zinc, etc. It is the easiest form of nutrition, which can be altered in different ways. Adding a pinch of turmeric to their food in the forms of mixing in a subzi or with milk is one way to include in their daily diet. Turmeric is also known for its anti-inflammatory properties that can help in boosting immunity. Beyond that, turmeric also contains anti-viral and anti-bacterial properties that adds to strengthening the body's immune function. So be sure to give your kids a dose of turmeric everyday, before and during the festive season.
Follow and connect with us on WhatsApp Facebook Twitter Linkedin YouTube Instagram 
Follow Punekar News: