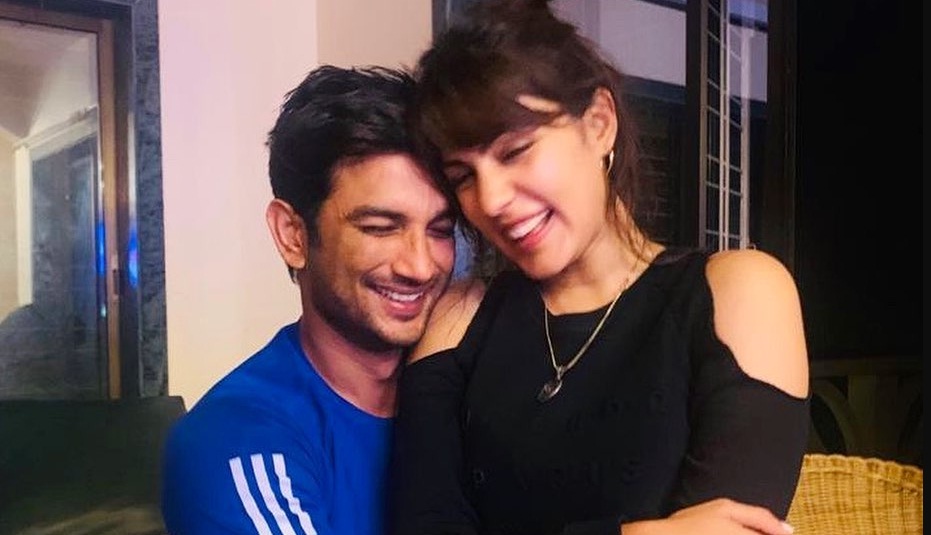 Shikha Chaurasia
Patna, July 30, 2020: Bollywood actor Sushant Singh Rajput's death caused a wave of shock and anger amongst the people of the country. Many people, actors and directors have been demanding a CBI inquiry in this matter. In a recent development, Sushant's father Krishna Kishore Singh has lodged an FIR against Rhea Chakraborty and his family at Rajiv Nagar police station in Patna for taking advantage of Sushant and securing his assets unlawfully, hence cornering him for suicide.
A case has been lodged against Rhea for offences under sections 306 (abetment of suicide), 380 (theft), 341 (wrongful restraint), 342 (punishment for wrongful confinement), 420 (cheating) and 406 (breach of trust) of the Indian Penal Code (IPC).
In his statement, Sushant's father has told the police to investigate the following seven points:
1. In 2019, my son was mentally and emotionally stable, nothing was wrong with him before Rhea entered his life. Why is it that after meeting Rhea he became mentally unstable?
2. If Sushant was mentally ill then why was his treatment being carried out without our permission and knowledge? If a person is mentally ill then his responsibility falls upon the family members. Why were we kept out of the loop?
3. I request the police to investigate all the doctors who were treating Sushant. I think all the doctors were involved with Rhea. I want to know what kind of treatment and medicines were being prescribed to him.
4. When Rhea knew that my son was in a weak and mentally unstable condition, why did she leave him all alone in that condition? Instead of ensuring if proper treatment was being given to him, why did Rhea leave him along with all his important medical documents and broke all contact with him? Due to this my son felt lonely and helpless and died of suicide.
5. Through my son's bank statements, I found out that he had Rs 17 crores in his bank account. Out of the total 17, Rs 15 crores were siphoned from his bank account and transferred to other accounts to which my son had no connection with. I want all his other bank accounts and their transaction history to be checked and verified because Rhea has taken this money for her personal gain and her family members.
6. Before Rhea came into his life, my son had a good name and films in the industry. Why is it that after Rhea entered his life, he stopped getting good films? This matter should be investigated.
7. My son wanted to leave the film industry and go to Coorg in Kerala for organic farming. Upon knowing this, Rhea threatened him that if he goes there, she will leak all his medical documents in the media and end his career. But when Sushant rebelled against her, she felt like he was of no use and took his credit cards, laptops, important documents, jewellery, pin number and password. I want the police to investigate this matter further."
His father has also alleged that the Mumbai police were not calling in the main accused for questioning but were instead investigating other unimportant suspects. Meanwhile, Rhea's lawyer has filed a petition in the Supreme Court demanding the transfer of the case from Patna to Mumbai. Also, a team of Patna Police is camping in Mumbai. Yesterday, they went to Rhea's house but she was not found.