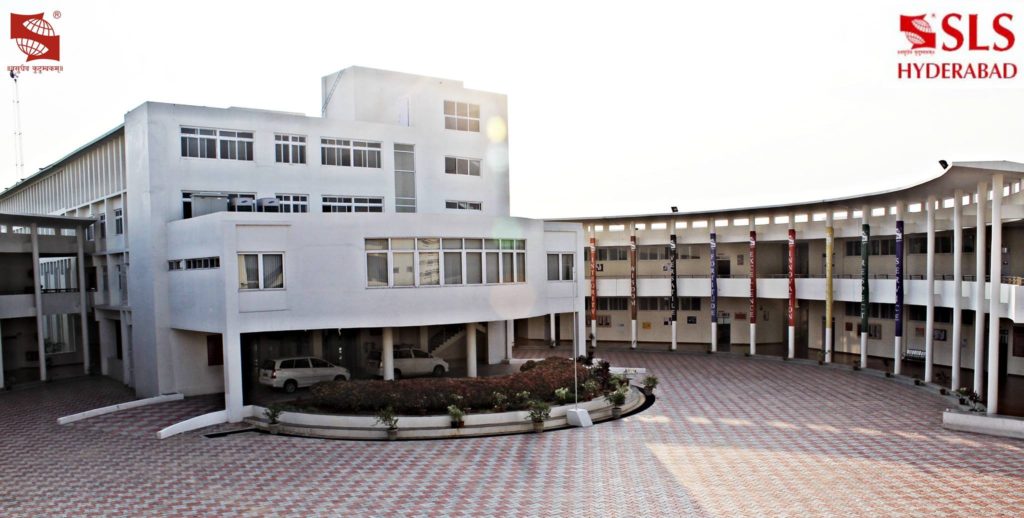 Hyderabad – Two female students from Symbiosis Law College, Hyederabad, were expelled from the college after they accused a professor of sexual harassment and posting it on Facebook.
"You are hereby requested to vacate the campus from today ie. October 26, 2018 till further order," according to a letter dated Friday, October 26, from Dr. Sukhvinder Singh Dari, the officiating director of Symbiosis Law School.
Both students, Apoorva and Snigdha from fourth year BA LLB, had spoken out against Asst Professor Srinivas Methuku and accused him of "constant ogling and causing discomfort." They claimed that they were threatened to be expelled from the institution if they do not take down their Facebook post and apologize for speaking out. They also wrote a complaint, on April 1 2018, to the National Commission for Women; Ministry of Human Resources Development; and State Women's Commission, detailing about Srinivas's alleged harassment.The Internal Complaints Committee(ICC) took up the incident in May.
While the ICC worked on it, Apoorva and Snigdha, on 10th October posted on their Facebook timelines some screenshots from Instagram in which other former and present women students also accused him of sexual harassment. And asked the authorities to take some initiative. The Facebook post reads as "We demand that a thorough investigation is conducted and Symbiosis should not try to smother away the voices of women who are speaking up." Snigdha wrote on a post that "the university has not sent the ICC report to the ministry even after repeated follow up e-mails."
On 26th October 2018, Apoorva in her open letter on Facebook to Vidya Yeravadkar, principal director of SIU, wrote that "Dean Shashikala Gurpur met me in person yesterday and hounded me for posting against institution on Facebook…tried to trivialize complaints against Methuku and in the end asked me to give an undertaking that I will take down all my Facebook posts and apologize. My parents were told to come and take me home, otherwise I will be forcefully evacuated by today evening. She says I have violated Code of conduct of SIU, which states that electronic media should not be used to defame institution". To her being rusticated she wrote, "If truthful information is put out on Facebook or any other social media, does it allow college to simply rusticate somebody one day?"
In a statement Registrar of Symbiosis International [Deemed University] stated, "In the light of the several posts, being circulated in social / print media, it is pertinent to counter mis-representation of facts and point out the true facts: Symbiosis International [Deemed University] was invited by the then Government of Andhra Pradesh to set up an Off-Campus in Mamidipalli [now Telangana]. The Off-campus was started in the year 2014. The University has established grievance redressal, disciplinary mechanism, Internal. Complaints Committee as per UGC Guidelines and Regulations. Ms. Apoorva and Ms. Snigdha, two of the students of Symbiosis Law School, Hyderabad, were involved in repeated disciplinary violations over the last 1-2 years, which includes abuse of social media, damaging the reputation of the Institute, disrupting the classroom, campus and hostel life, amongst others. Pertinently, these two students were also instigating other students by manipulating information to serve their self-interest to avoid TNG [Term Not Granted] / CNG [Course Not Granted], due to less attendance, a list of which was published on 22.10.2018. In the past, these two students were also involved in misbehaviour with Campus Administrator, Staff and Security Guards. They have indulged in indiscipline during Institute / National level events organized on campus and made false reports about fellow students causing great discomfort to those students. Disciplinary Committee meetings were convened on several occasions, to give the students a fair opportunity to represent themselves, however, these students and their parents, did not attend."
It further stated, "The University was in receipt of a mass petition from other fellow students informing that these two students have had an adverse impact on them, which was affecting their academics. In order to address the concern of the larger students' community on campus and to maintain a peaceful environment during examination, a detailed Inquiry was conducted. After detailed Inquiry, to ensure conducive and peaceful environment on the Campus, and to enable the other students to study for the ongoing examinations, in the Interim, these two students were asked to vacate the campus. The students however, disobeyed the bonafide directions, creating a law and order situation on the campus. These students also circulated false stories to media and police. It is clarified that action against these two students has no relation to their reporting the instance of sexual harassment against an Assistant Professor. The Internal Complaints Committee has taken cognizance of the Complaint and has already suspended the Assistant Professor on 16.10.2018. It is therefore evident that these students are trying to mis-represent the facts. It is important to note that this was orchestrated to divert the attention from the core issue of disciplinary misconduct by these two students and derive benefits of exemption from TNG /CNG."