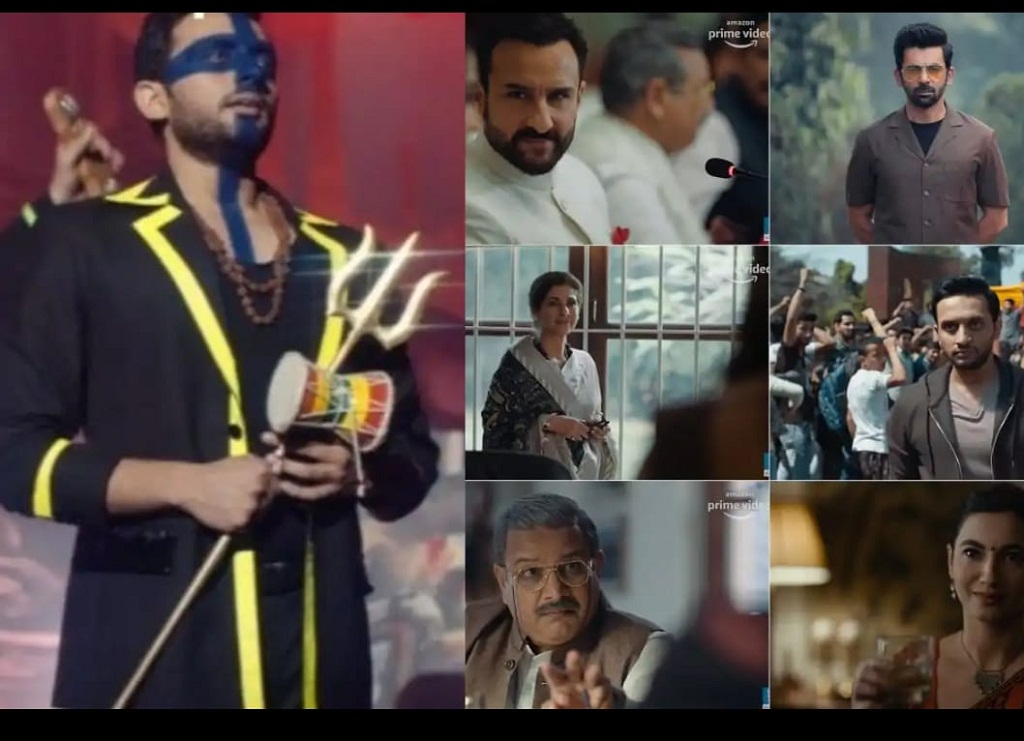 Lucknow, January 18, 2021: A team of Uttar Pradesh Police has been dispatched to Mumbai amidst the controversy on the web series 'Tandav'. Four policemen from Lucknow's Hazratganj police station has been sent to Mumbai. They will hold an inquiry with the makers and artists of the web series.
An FIR has been filed under for offences under sections 153A, 295, 505 (1) (b), 505 (2), 469, 66, 66f, 67 by a Police Inspector at Hazratganj Police Station against Amazon Prime's India head Aparna Purohit, Web Series Tandav Director Ali Abbas Zafar, Producer Himanshu Krishna Mehr and Writer Gaurav Solanki.
According to the FIR, the web-series has been said to incite feelings against the Hindu community and to make indecent depiction against the Prime Minister of the country. It has also been stated in the FIR that this web series is being widely publicized on the Internet due to which the sentiments of the society are being hurt.
In this case, Shalabh Mani Tripathi, media advisor to Uttar Pradesh Chief Minister Yogi Adityanath, had tweeted, "Do not tolerate messing with public sentiments, Yogiji's reply against the entire team of Tandav, a hate web series under the garb of cheap web series. Case registered under serious sections of offence, preparation for arrest soon."
What Is The Reason For The Controversy?
A video of Zeeshan Ayub is being shared in 'Tandav', where he is seen acting as Lord Shiva and abusing. It is alleged that this series of Ali Abbas Zafar is spreading the wrong propaganda, and is making Zeeshan Ayub abuse in the attire of Lord Shiva.
Follow Punekar News: