Mamta Banerjee Will Contest Assembly Elections From Nandigram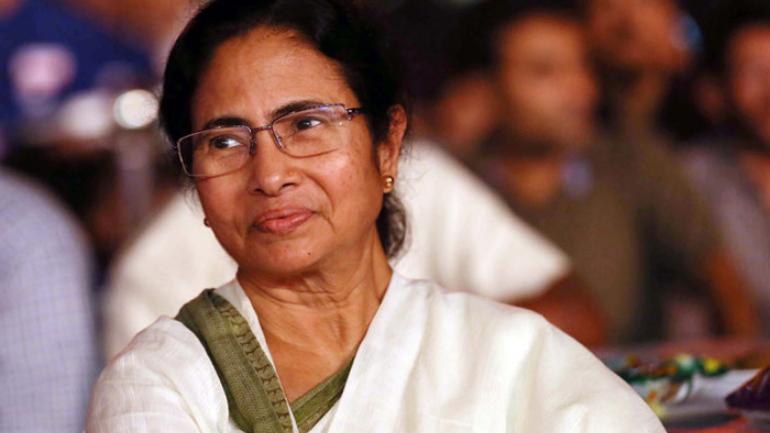 Kolkata, January 18, 2021: West Bengal Chief Minister and Trinamool Congress (TMC) supremo, Mamata Banerjee, has announced to contest upcoming assembly elections from Nandigram assembly seat. Nandigram is considered a stronghold of Shubhendu Adhikari, who has recently left TMC and joined Bharatiya Janata Party (BJP).
During a rally held in Nandigram, Mamta Banerjee said, "I will contest from Nandigram seat. If possible, I shall also contest elections from Bhawanipur seat."
Adhikari recently joined the BJP leaving Mamata Banerjee's party TMC. He had won Nandigram's seat as a TMC candidate in 2016. The Chief Minister said at a rally here that she had no worries about those going to other parties because when the Trinamool Congress was formed, none of them was there.
Her reference was to those party leaders including Adhikari who have joined the BJP. She said that these leaders left the party (Trinamool Congress) during the last few years 'to save the money they had looted'.
Nandigram Has Been Lucky For Me: Mamta Banerjee
Mamta Banerjee stated, "I have always started my campaigns for the assembly elections from Nandigram. This is a lucky place for me. This time, I felt that I should contest the assembly elections from here. I will request the state party president Subrata Bakshi to approve my name from this seat."
Bakshi, who was present on the occasion, immediately accepted the request.
Banerjee came to power in 2011 due to the agitation over land acquisition in Nandigram of Purba Medinipur in the state, a 34-year-long Left rule came to a complete halt. However, those who have left Banerjee's party and joined hands with the BJP, are alleging that she has forgotten the people of the area who helped Banerjee reach the peak of power.
Will Not Let Some People Sell Bengal To BJP: Mamta
Chief Minister Mamta Banerjee is an MLA from Bhawanipur in South Kolkata. She said that she will not let some people sell Bengal to the BJP.
She said, "My congratulations to those who left the party. Let him become the President and Vice President of the country. But don't you dare sell Bengal to BJP. As long as I am alive, I will not let them sell my state to the BJP. "
During the rally in Nandigram, Mamta Banerjee said, "Slap me if I make a mistake but don't go away from me. Who will work this much for you?"
BJP has been campaigning aggressively in West Bengal for the last few months. Top leaders of the party Amit Shah and JP Nadda are visiting the state continuously. For 294 seats, elections are to be held this year in the state of West Bengal.
Follow Punekar News: