Tanishq Row: Do You Follow Social Customs?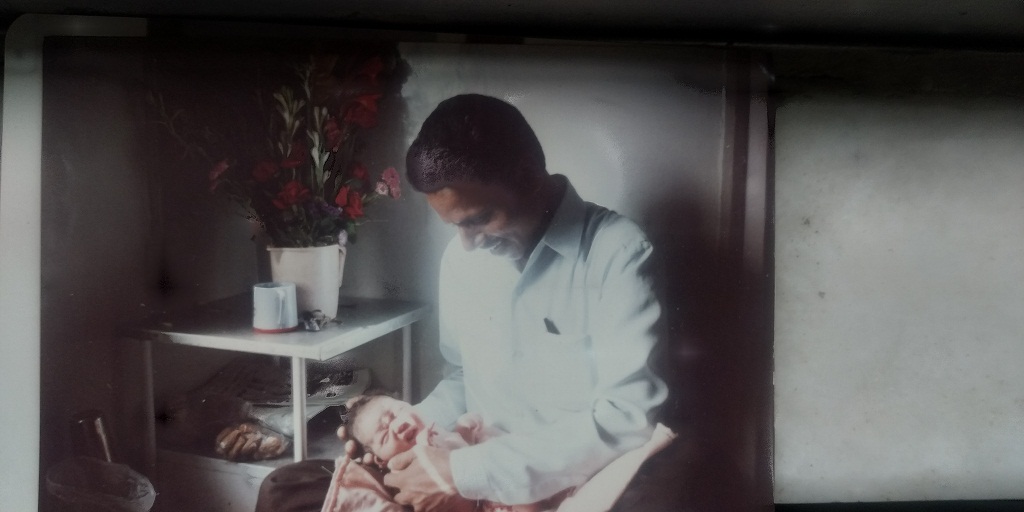 Camil Parkhe
Pune, October 14, 2020: It was time to get discharged from the maternity home. Our newborn baby girl was six-day-old. Jacqueline and my mother started packing things to leave for home when the housekeeping staff sought their mandatory gifts on this happy occasion. As I prepared to give some cash to the two women, I was told that a coconut, a symbol of good omen or auspicious, should be kept in the cradle where the baby girl had comfortably slept for the past few days.
I had immediately frowned and said that "WE don't believe in such customs" only to be interrupted by Bai, my mother.
"Go to a nearby store and get the coconut," Bai told me and I had no option but to oblige. The hospital staff was happy that we followed the tradition, irrespective of our religion. I realised that the two women would have felt hurt if we had only rewarded them with cash. We left the hospital on a happy note.
At home, Jacqueline was not allowed to rush in along with the baby. She waited at the entrance as Bai rushed into the kitchen, brought a glass of water and a piece of chapatti, did the action of casting away the evil spirit, and thus the new family member was welcomed into the home.
The box of sweets brought for distribution among neighbours and friends was, of course, first devotedly kept at the altar having photos of Jesus and Mother Mary in our hall.
When I distributed Pedhas at the Indian Express office, many were surprised. "But Pedhas are to be distributed when a baby boy is born and Jilebi or Barfie when a baby girl is born," someone told me. But this time I was determined not to follow this gender-based discriminatory tradition.
The coconut remained the constant mandatory factor – and no fees – when we took my daughter to the goldsmith to have her ears pierced. Jacqueline's friend who had lent her huge metal cradle for our baby for almost a year would not accept a gift of saree or anything else except coconut in return! The issue of one's religion absolutely did not figure in this either.
Aditi was nearly 10 months old when we decided to have her first haircut. I took her along to my barber. Kasim Bhai was very pleased to welcome his new customer. As he tried his best to make my daughter comfortable on the raised seat, he instructed me to get a coconut before he started the Jawal cutting ceremony, the tradition of baby's first haircut.
I was also shocked when Kasim Bhai told me that the fee for the Jawal ceremony will be Rs 501.
I protested that there was no Jawal ceremony and that it was just a normal haircut. But as a seasoned professional, he would not buy that argument. Even I realised that with Aditi's long hair, I could not claim that it was not her first haircut.
Then in an attempt to avoid the exorbitant Jawal ceremony fee, I took to the last resort of not believing in those traditions.
"You know pretty well that I don't follow the Jawal ceremony tradition and how can YOU also demand the Jawal fee?" I asked him.
Kasim Bhai knew what I was referring to. But I was certainly not his first customer to challenge him on Jawal fees on the ground of his faith.
"Jawal cutting ceremony is a happy occasion and no one should challenge or defy it on the ground of anyone's faith – the faith of the barber or the customer. Now please get the coconut," Kasim Bhai replied.
I had no other option but to surrender.
Kasim Bhai too had happily relented when he agreed to settle for Rs 251, climbing down from his initial demand of Rs 500, as the Jawal cutting ceremony.
The recent row over the Tanishq jewellery-related advertisement refreshed these customs and old traditions related incidents in my family.
(Camil Parkhe is a senior journalist based in Pune. He started his journalism career in Goa and worked various newspapers in different capacities.)
Follow and connect with us on WhatsApp Facebook Twitter Linkedin YouTube Instagram