The Hinduja Family Secures Top Spot for the fifth time on the Sunday Times Rich List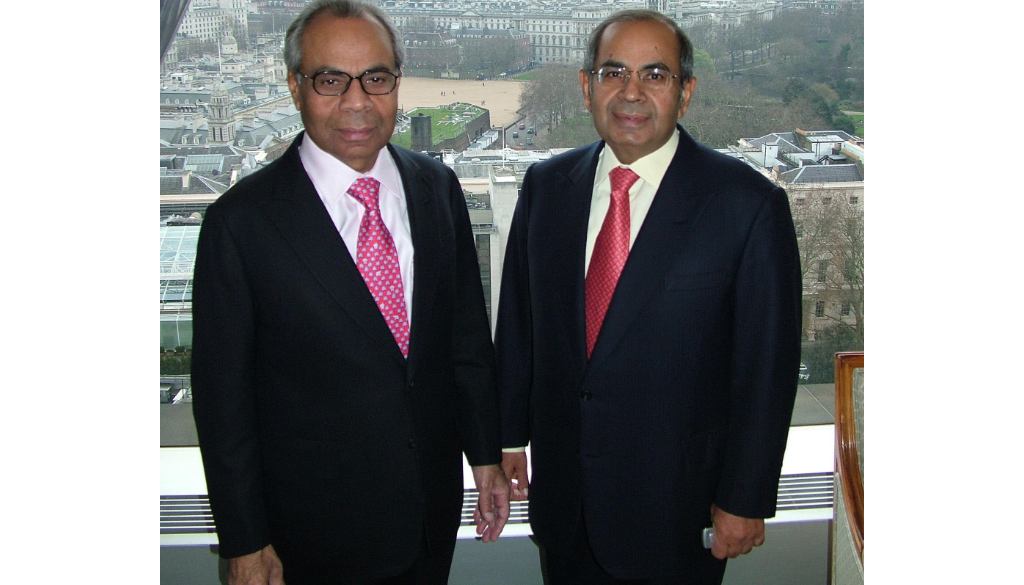 Mumbai, 24 May, 2023: The Hinduja family and Mr. Gopichand Hinduja, Co-Chairman of the Hinduja Group, a 108-year-old multinational conglomerate with a multi-billion dollar turnover, has topped the Sunday Times Rich List for the fifth time at £35 Billion. The Sunday Times Rich List compiles the net wealth rankings of the top 1,000 individuals or families residing in the United Kingdom, highlighting the wealthiest among them. This prestigious ranking is a testament to the Hinduja Groups remarkable achievements and outstanding success in the world of business.
The Hinduja family's contributions across various sectors, including automotive, finance, energy, and healthcare, have not only redefined industry standards but also created a lasting impact on the global economy. Incidentally, the Sunday Times Rich List came out within hours of passing away of the Hinduja Group, Chairman, Mr SP Hinduja. Under the visionary leadership and strategic guidance of late Mr SP Hinduja, and Mr GP Hinduja, the Group has soared to unprecedented levels of success across diverse industries.
Expressing his gratitude for this remarkable achievement, Mr. Gopichand Hinduja remarked, "Me and my family are deeply grateful and humbled to have secured the top position on the prestigious Sunday Times Rich List. I love my brothers. We four are one soul. This recognition not only acknowledges our family's relentless pursuit of excellence, it also serves as a testament to the collective efforts, unwavering dedication, and remarkable resilience demonstrated by every member of the Hinduja family and the exceptional talent within our organizations. ''
Beyond the remarkable business accomplishments of the Hinduja Family they remain actively engaged in philanthropic initiatives through the Hinduja Foundation. With a focus on education, healthcare, and community development, the foundation has positively impacted countless lives.
Among the other esteemed names featured on The Sunday Times Rich List are Sir Jim Ratcliffe with £29.688 billion, Sir Leonard Blavatnik with £28.625 billion, David and Simon Reuben and family with £24.399 billion, Sir James Dyson and family with £23 billion, Lakshmi Mittal and family with £16 billion, and the Weston family represented by Guy, George, Alannah, and Galen Weston.
About Hinduja Group
The Hinduja Group is one of India's premier diversified and transnational conglomerates, employing about 200,000 employees across 38 countries and owns businesses in automotive, information technology, media, entertainment, and communications, banking and financial services, infrastructure project development, cybersecurity, oil and specialty chemicals, power, real estate, trading, and healthcare. Founded over a hundred years ago by Shri PD Hinduja whose credo was "My duty (dharma) is to work so that I can give", it supports charitable and philanthropic activities across the world through the Hinduja Foundation.