The study reveals that 72% of teachers face body pain issues while teaching online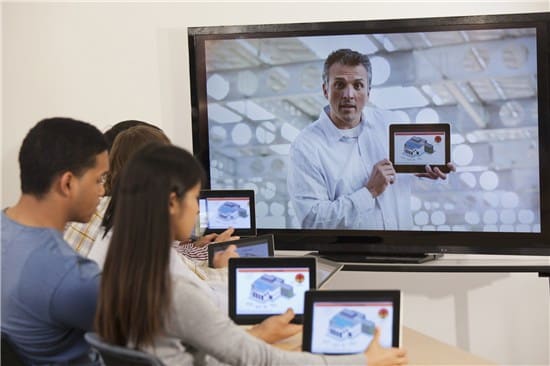 Mumbai, 5th February, 2021: Godrej Interio, India's leading furniture solutions brand, announced today the release of its exclusive whitepaper: The two sides of online teaching. The pandemic has forced education online. To study the developments in online education, its pros and cons, and the implication of the developments on the lifestyle of teachers working from home, the Workspace & Ergonomic Research Cell at Godrej Interio conducted a nation-wide study. The study comprised the inputs from over 300 teachers working in different private, government, and semi-aided education institutions.
As educators work in a more controlled and safer environment from home, not only do they save commute time but get an opportunity to spend more time with their family. Teachers enjoy the opportunity to up their digital literacy and make optimum use of resources along with having better control over their virtual class.
However, online teaching also has its share of challenges. The research revealed 39.3% of teachers have received formal technical training, whereas 21.4% have not; nearly 39.3% are self-taught.
A formal work setup plays a crucial role in setting up a positive environment for any professional. 31% of teachers do not have a dedicated workroom; they share the space with family members. In the current scenario, there is a requirement for a separate working area. The study revealed 63% of people use tables and chairs for teaching online. A dining table chair and desk, used by 25.4%; a bed, used by 22%, and a sofa, used by 25%. As many as 16% of teachers work sitting on the floor. These numbers suggest that teachers do not have a dedicated workspace.
72% of teachers face body pain issues while working from home. 19% reported that they sit bending forward while working on the bed without any back support. 14% said they sit cross-legged on the floor without proper back support. Both these postures frequently account for back pain and knee pain.
Sameer Joshi, Associate Vice President, Marketing (B2B), Godrej Interio, said, "This pandemic has made teachers change the approach toward teaching. Virtual teaching has been a part of our lives for longer than we anticipated. As the education system evolves across borders and education media, the responsibilities of teachers also keep growing. Online teaching comes with significant advantages as well as disadvantages. While technology, zero commute time, and safety work in teachers' favour, factors like excessive gadget usage, irregular or no breaks, and social isolation affect them physically, emotionally, and psychologically. Basis these insights, it is imperative to establish a routine and learn step by step to ace online teaching. To ensure teachers' wellbeing while working from home, we at Godrej Interio recommend the Teach from Home Webinar. Apart from this, we developed a guide for recommending solutions through which teachers can adopt a smoother routine to guard their health and virtual lessons."
Considering the current situation, online learning has helped teachers in these dire times with benefits ranging- from being able to teach students through a screen to easily sharing notes with them. Not only does this transformation ensure teachers' and students' safety but also keeps the process of learning going. The option of teaching online has proved to be a blessing for the education system in some significant ways.
The whitepaper also shared the following set of remedies that can help teacher's ace online teaching :
Keep it simple Online teaching usually begins with a whole group walk-through, followed by an endless stream of questions by students. A distinct drawback of distance learning is that teachers and students are no longer in the same space to discuss queries together. Instead, the vast majority of learning time will undoubtedly be dominated by assignments that involve a high degree of self-direction.
Learn step by step Teaching and learning go hand in hand. While teachers take lessons, they can seek their students' help to get a better grip on the technology. Using friendly mobile communication applications, educators can conduct classes or be in touch with their students at any time. Additionally, reviewing assignments regularly will help them track students' progress.
Establish a routine-Having a well-defined routine will help teachers stay focused and be efficient at work. Scheduling working hours and breaks in advance will prevent them from feeling exhausted. Additionally, teachers need to classify their work based on the highest and lowest priority.
Work in a formal set up with the right infrastructure – Setting up a formal work desk or working in a quiet corner of the house will distance teachers from any distractions. Taking steps like asking family members not to disturb them or turning off TV and music systems can prove to be beneficial.
Stay physically active- Practicing easy workout routines every day can benefit our body considerably. Not only does it ensure overall fitness, but it also works on our cognitive ability, energy level, and helps manage stress. In the current scenario, for teachers, functional exercises are essential to work all their muscles adequately. They should practice suitable and easy exercises to stay physically active.
Gain knowledge on how to sit right- The educational institutes around the country educate their staff about ergonomics and train them on how to sit in the right posture since an awkward posture can result in MSDs. Our study shows that due to long working hours, 33% of teachers now experience immense pain in different parts of the body.
Stay socially connected– Distance learning has deprived teachers of their daily interactions in which they engaged with students and had casual conversations with colleagues. So, alongside a focus on lessons, teachers need to stay connected with peers through mediums like emails, video calls, phone calls, and text messages.
Stay connected with nature– Adding biophilic elements to the working environment can better teachers' mood, enhance their creativity and cognitive skills. Research suggests that elements such as natural light, dynamic colours, and plants have a positive impact on a person's health and wellbeing. Daylight has been linked to improved academic performance in students. Additionally, multisensory, and enriched environments not only engage one's senses but also beneficially impact cognitive, motor, and social skills.
While children are waiting to get back to the schools, this spell of online learning will leave principals and teachers richer in terms of insights into what constitutes quality education and their attentiveness to deliver it. The challenges of quality online learning will be over sooner due to the inherent transparency of the medium. However, the real challenge is to manage the health of teachers while teaching online.