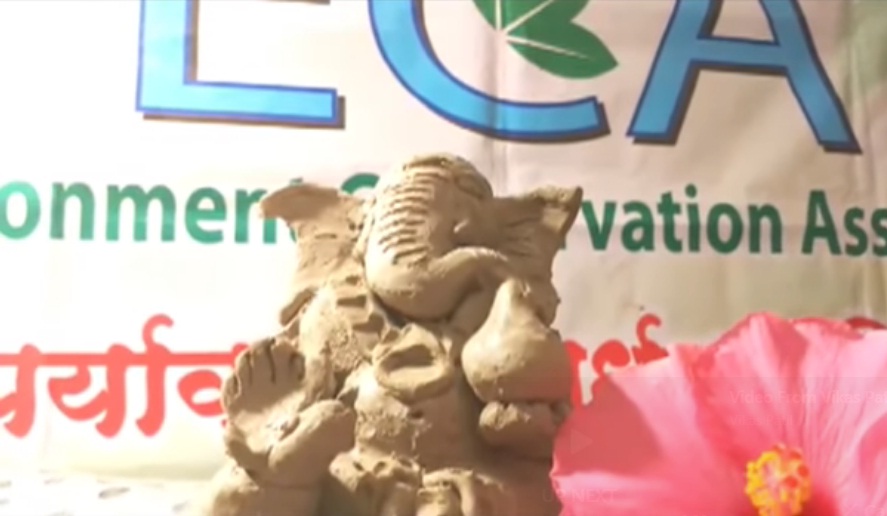 Mehab Qureshi
Pimpri, July 6, 2020: As schools are closed due to lockdown, it is not possible to impart training on making Lord Ganesh idols from clay for environmentally friendly Ganeshotsav this year.  Therefore, looking for a solution, the Environment Conservation Association (ECA) has planned to impart online training on making Ganesh idols to students. Instruction on how to make Ganesh idols with the help of wheat or sorghum flour will be given through Facebook videos.
For the eco-friendly Ganeshotsav, ECA conducts training on making idols of Ganesh from clay every year at schools in the city. However, due to the ongoing Coronavirus lockdown, the schools are closed this year.  As a solution to this, a video of making Ganesh idols has been made. This video has been posted on Facebook, and training on how to make Ganesh idols will be given through this.
Around 600 schools in the city are in touch with ECA for the same. The link will also be shared over 34 WhatsApp groups to provide online training to the students. Training will be given to make Ganesh idols from wheat and sorghum flour. Once the idol is made, the flour could be reused.