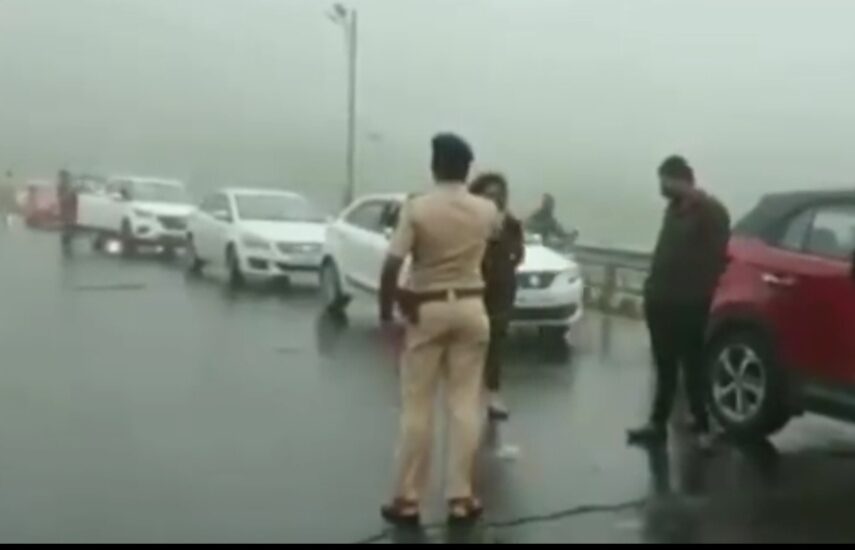 Pune, 11th June 2021: Even though many lockdown restrictions have been relaxed due to a drop in Coronavirus disease (COVID19) cases, however, tourism is not allowed in the Pune district.
In the last one week, about 600 visitors have been fined in Lonavala. In the rainy season, people from Pune, Mumbai and nearby districts flock to hilly areas of Pune district in Maval and Mulshi talukas.
According to Maval-Mulshi Sub-Divisional Officer (SDO) Sandesh Shirke, tourist places are not open yet. Therefore, action is being taken against those who are found loitering around tourist places.
Superintendent of Police (Pune rural) Abhinav Deshmukh also said that the district is not open for tourism yet.
Except for Pune city and Pimpri-Chinchwad, the rural areas of Pune district are placed in level 4 where there more restrictions due to the high COVID positivity rate. The district administration is expected to review the restrictions in the next week.
Join our WhatsApp Group, Telegram, and Twitter for every update about Pune and PCMC
महाराष्ट्रातील खासगी विद्यापीठांतील विविध व्यावसायिक अभ्यासक्रमांच्या प्रवेशासाठी पेरा सीईटी २०२१ परीक्षा १६ जुलैपासून ऑनलाईन
Assam CM Appeals Muslims To Adopt Family Planning To Eliminate Poverty
Follow Punekar News: