Tracking Coronavirus infected persons on war footing after five positive cases in Pune : Health minister Rajesh Tope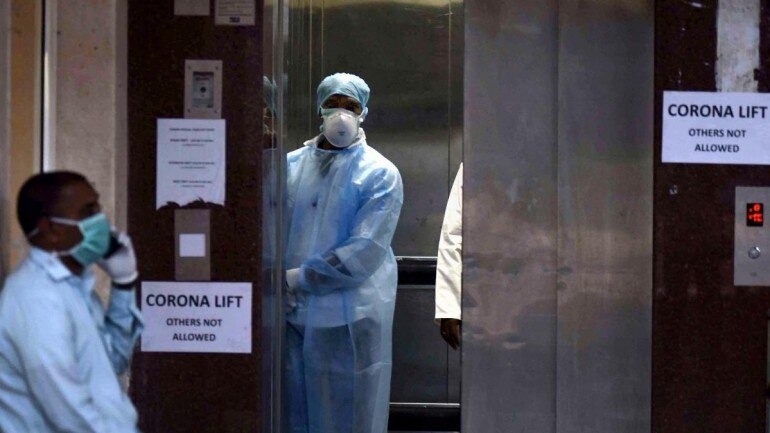 Mumbai, March 10, 2020: Two persons from Pune were found Corona positive and the tracking for their close co-passengers is on, on war footing. The daughter of these patients, the cab driver who ferried them from Mumbai to Pune and one co- passengers of the Airbus were found infected by the Corona. This takes the figure of the Corona positive patients to five in Pune. They are being quarantined and treatment is on. The test reports of 289 out of 309 persons were found negative for Corona. this information was given by Health Minister Mr Rajesh Tope here, today.
Meanwhile, one lakh, 29 thousand 448 travellers arrived at Mumbai, Pune and Nagpur International Airport by 1101 airbuses till 10th March 2020. The Bureau of immigration is giving the state all the information about travellers coming to Maharashtra from Iran, Italy and South Korea. The outbreak of Corona in these three nations is on a large scale. The follow-up of people coming from these three countries after 21st February is regularly taken. Till date, 591 travellers had arrived in the state from the most Corona hit areas.
304 people were admitted to various isolated wards erected in the state since January 18, following mild symptoms of fever, cold and cough. The samples of 289 people who quarantined were found negative by the National Institute of Virology (NIV). Five have been found positive and admitted to the isolated wards and 289 people were discharged from the hospital out of the 304 travellers arriving in the state. Presently, 12 people in Pune and three others are admitted in Mumbai hospitals in the Quarantine.
Isolated wards has been established at various places in the state as a part of prevention and control of Novel COVID-19. A total of 502 beds are made available in isolated wards at district hospitals and government Medical College and hospitals across the state. As per the directions of union government, the travellers coming from all the foreign nations are screened at the airports and if any symptoms are found, they are quarantined. The list of passengers arriving from 12 worst Corona hit countries is being provided to the health department of the state on a daily basis. 591 travellers have arrived in Maharashtra from the hit areas. Out of them, the 14 day follow up of 353 travellers had been completed.
Follow Punekar News: