Trade War Unites Asia But Potential Trust Deficit On China-Pak Nexus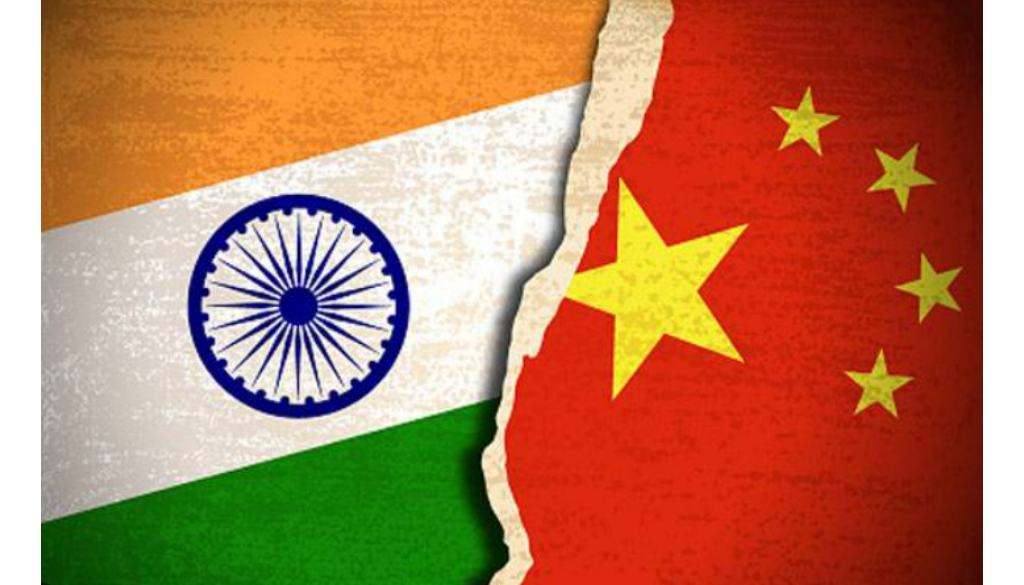 By Dr. Subroto Roy
5th September 2023: Having gained the dubious distinction of a global bully, is China now trying to alter this perception? If yes… why? Undermining South Asian Association for Regional Cooperation (SAARC); allegations of running a proxy war with Bharat through Pakistan incursions into Bharat's territory; virtual takeover of Afghanistan and Pakistan; Uyghur genocide; Covid; opposing permanent seat for Bharat in UN Security Council; threatening The USA of sanctions…the list exposing the poisonous fangs of the dragon runs rather long.
Yet, the ambition to ascend to world No. 1 power has, apparently, infused some true leadership qualities into China. Through a recent agreement with Bhutan and deciding to ultimately allow Shanghai Cooperation Organisation's (SCO) summit meets in Bharat under Bharat's presidentship, China seems to realise that it cannot beat The USA and NATO without its ancient neighbour. As such, the alleged leadership quality might be of cosmetic depth.
China recently signed agreements with Bhutan regarding border issues both countries have been contending with for several years. Although the contents of this agreement have not yet been made public, it cannot possibly avoid natural resource, tourism, strategic cooperation, and terrorism. For China Copper, Beryllium, other minerals, Chinese tourists, and Bharat must be top agenda points.
The Bhutan development cannot be seen without considering China's back-stabbing history. We cannot see this in isolation of the other developments that have happened in this strategic location of South Asia through which Bharat can happily 'Look-East' right upto Thailand.
China's trade war with The USA is bound to get bitter in the near future, notwithstanding impending diplomatic outreach by the latter. In Asia, regional groupings can prove helpful only to China, but in what way must Bharat respond within and outside of various international, regional, and sub-regional groupings in Asia remains the moot question to balance power in Asia and subsequently in the world.
Mining
Markets will decide international power equations, but demand, production, logistics of energy, minerals, and elements critical to industry are going to make or break nations. China is poised to hit The USA hard following certain developments in this regard.
"Chinese survey teams have found numerous deposits of a rare metal used in the manufacture of nuclear energy and rockets, potentially adding another point of tension surrounding Beijing's hopes to dominate supply of the valuable minerals", a media report in 2020 had revealed.[1] The following, if true about beryllium, it tells us the tale of the scale of the Sino-US tussle:
"The metal is an indispensable raw material in the missile, aviation, and metallurgical industries, and an excellent material for satellites. Beryllium is not strictly a rare earth but its scarcity and versatility makes it a much sought-after metal. Known worldwide stocks amount to only a few thousand tonnes. The amount of beryllium metal discovered in Xinjiang is estimated to exceed 4,000 tonnes…The new discovery would make Xinjiang's beryllium mine the largest in the world, which undoubtedly provides a favourable guarantee for China to manufacture various high-end weapons."[2]
Xinjiang is also known for the Uyghur genocide and hence could be connected to Berrylium deposits in the district. So, the second largest economy of the world is stepping on the accelerator to push The USA to the second spot and Bharat further down at the cost of its citizens. More minerals, greater is the control of military, space, and the consumer markets, other things being equal.
China has also made it clear that it wants to open diplomatic ties with the 'happy' kingdom, apparently waving the proverbial white flag which does not abode well for Bharat in some ways. China, perhaps hopes to further put Bharat on the back foot by the very agreement with Bhutan. This is given the fact that the five-year MoU on Scientific Cooperation between Geological Survey of India, Ministry of Mines, of the Republic of India and China Geological Survey, Ministry of Land and Resources of People's Republic of China in Geosciences ended in 2020 and wasn't extended, perhaps considering the Covid situation in 2020. Nothing is known through public domains whether that agreement will be continued or not.
Chinese move in Bhutan signals a concrete plan to create another dependency to exploit Bhutan's economy for the former's internal gains. However, The worst scenario for Bharat would be a complete surrender of Bhutan to the hegemony of its northern neighbour.
In any case, Bhutan presents several advantages. In terms of minerals it has reportedly mined very little of its considerable mineral resources. It has considerable deposits of Beryllium and Copper which might interest China. Bharat has to take advantage of its longstanding friendship with Bhutan.
Internal Contradiction
China turns out to be a strange Communist nation with an insatiable hunger for becoming the global economic power. But this inherent contradiction is likely to create issues that might go out of its hands. It has already complicated its life thanks to its congenital ambition of creating dependencies around the world despite the fact that it has very high levels of debt to handle.
Local governments account for 90 per cent of China's fiscal resources that are reportedly, inefficiently being used. The combination digits of the debt trap lock that China is imprisoned in, is getting more and more tedious to unlock. This problem is compounded by deflated real estate market bubble which is likely to spill over to other sectors.[3] China's overall debt has crossed 300 per cent of its GDP which means that its BRI project is very likely to be grounded badly bruised.
Countering NATO: Strategy, International, Regional & Sub-regional Groupings
China trying a facelift through its agreement with Bhutan may not be a mere conjecture given the manner in which it spearheaded the SCO.[4] For the first time, Bharat chaired an SCO summit – the 23rd one held on this July 4. SCO is seen as a counter weight to balance power which is today tilted toward the West thanks to the NATO.
The SCO Heads of State Summit was held in Goa this May when first time in 12 years a Foreign Minister of Pakistan visited any international forum being held in Bharat. Both Dr. Jaishankar an Bilawal Bhutto Zardari have denied a possibility of bilateral talks between Bharat and Pakistan. This complicates SCO in favour of China as it will get the opportunity to shadow box using Pakistan once again.
Iran recently, reportedly stressed the need for a single currency for trade within SCO countries.[5] Bharat's approach to terrorism finds resonance in the Regional Anti-Terrorist Structure (RATS objectives) headquartered in Tashkent.
Now that Pakistan is rumoured to split into several smaller nations, SCO has a more complex situation at handle if and when that happens. Bharat must attempt a reposition itself within SCO.
India's Chairmanship of SCO has been a period of intense activity and mutually beneficial cooperation between Member States. India has hosted a total of 134 meetings and events, including 14 Ministerial-level meetings. India remains committed to play a positive and constructive role in the organization, and looks forward to a successful SCO Summit as the culmination of its Chairmanship. The Summit was held in an online format with the theme 'Towards a SECURE SCO' which stands for Security; Economy (and Trade); Connectivity; Unity; Respect (for Sovereignty and Territorial Integrity); and Environment.
If it has to sustain its 'Bulwark' against The USA to quote the Russian daily Sputnik, then China has to do a great deal of soul searching and undo its dubious role against Bharat. This will help China's facelift. The facelift is much needed as the US-China trade war has reached a stage where a Level-3 advisory had to be issued by the Bureau of Consul Affairs, US department of State. This level is just below the ultimate advisory which bans travel – 'Do Not Travel'. The advisory says, "Reconsider travel to Mainland China due to the arbitrary enforcement of local laws, including in relation to exit bans, and the risk of wrongful detentions."[6]
South Asian initiatives have failed earlier due to the vacillating Sri Lanka – Bharat and Pakistan – Bharat relations. Some see it happening due to China's machinations especially with respect to SAARC. I see the Pakistani terror attacks in Pulwama which forced Bharat to react and refuse to attend the next SAARC meeting slated to be held in 2016 in Pakistan, as a successful Chinese ploy to kill the cooperation. Is the time ripe for Bharat to settle scores, but in a constructive manner by repositioning itself in SCO?
The micro-project like sub-regional cooperation including Bangladesh-Bhutan-Bharat-Nepal Motor Vehicles Agreement (BBIN-MVA) signed in 2015, finally took shape on 7-8 March 2022. This may have triggered this move by China although in terms of tourism it might ultimately result in gains all others in BBIN excepting Bharat unless SCO automatically takes care of sub-regional issues.
With a likely change of guard in Bangladesh after the nation's ensuing elections in January 2024, equations within the BBIN might alter and Bhutan-China relations warming up might ultimately benefit China in ways more than one. Bharat has entangled itself in SCO where China is well supported by Russia, Iran, & others. Bharat has to establish a leadership in SCO otherwise it will be difficult to prevent China from snatching Bhutan fully away from the spreading tentacles the mythical beast.
Although BBIN ensures that the grouping will not affect other groupings of individual members, SCO does ensure the same? The answer to this question is complex due to China's clear hegemony in SCO right now, despite 'multi alignments' being a key word as far as Bharat is concerned. Bharat has to press hard its priority of construction of the International North-South Transport (INST) joining SCO to reach out to land-locked Central Asia, and Uzbekistan to assess its rich mineral reserves. It will also help India to connect with South Asia. However, China is not likely to give up its BRI dream despite the odds being against it and a contest will be soon surface between INST and BRI.
As it is, Bhutan has environmental reservations and merely holds an observer status in BBIN as of today giving China a lead. Bharat has to now play the ecology and environment cards in support of Bhutan and stop China from getting deeper into its new target.
The BRI  had similar purposes as BBIN, Balochis and Baltistan native leaders have inflicted heavy costs on BRI almost paralysing its progress. China cannot be expected to quietly sit and watch. If this be taken as a premise, then it will put in all its mite to derail BBIN as well, considering that Nepal has also been vacillating between China and Bharat although today, Bharat has gained an upper hand in the Himalayan nation, BBIN needs to be well-guarded and Bhutan's concerns be soon addressed.
My personal discussions with former JKLF leaders have revealed that there is conflict between groups which insist a complete freedom of J &K from both Bharat and Pakistan and those who'd like to join with Bharat. For China to exploit anti-Bharat sentiment will be an uphill task as massive consolidation cannot happen in this heterogenous morphology of allegiances of the people living in POK. Bharat's rise and Pak's fall has created a uncontrollably large confused populace working as a deterrent.
The groups which have been fighting Pakistan's proxy war against Bharat are today marginalised mainly due to their handlers' precarious economic and political conditions. China's complete takeover of Pakistan is its dream, but is likely to boomerang given that terror outfits inimical to Pakistan's administration are still active. All in all, the strategy to surround Bharat and convert it into its second fiddle is bound to fail.
The BBIN meeting purported at commencing seamless passenger and cargo protocols for the regulation of passenger, personal and cargo vehicular traffic between the participants, but as it seems even now, Bhutan has not given sanction to it. One needs to juxtapose its secret commitments to China that it gave recently.
China's ostensibly wants to establish peace on its 400 km long border with Bhutan, but is this an attempt to hunt two birds with single stone? On the one hand, China might entice Bhutan to consider economic ties automatically giving a handle to the latter to political signal adequate extent to extract further advantages from perennial friend Bharat. Bhutan land-locked by Bharat and China, and Bangladesh can play an important role in its economics via India if BBIN is successful.
Bhutan is perhaps adjusting to ensuing changes in geo-politics of the sub-region. The change of guard in Bangladesh, perhaps engineered by China would mean Bhutan will face two unfriendly neighbours (if not adjacent) if it did not agree with Chinese proposals. China, Bangladesh, Bhutan, Myanmar, and Nepal is a nexus which could benefit Bhutan more than it can benefit from BBIN despite the fact that Bharat has heavy investments and long-standing friendship with the former. The eastern Himalayan kingdom cannot afford to displease Bharat.
Terrorism
Will China allow SCO observers into Xinxiang province and talk to 're-educated' and 'vocationally trained' Uyghurs? Will RATS move out of Tashkent in future and will the SCO headquarters also be kept rotating? Intentions of China do not seem to be in favour of these changes as it was only this year that Bharat was allowed to chair an SCO Summit and hold a Head of States Summit after it joined SCO in 2017.
The USA's department of State report on terrorism alleges that China in the name of counter-terrorism commits atrocities on Uyghur Muslims. China targets Uyghurs identifying them as terrorists of the East Turkistan Islamic Movement (EITM). It says, 
"International terrorist-related incidents associated with Chinese citizens continued in 2021,  including a targeted gun assault by a Sindhi separatist group in Karachi, Pakistan, that  wounded a People's Republic of China national; a Tehrik-e Taliban Pakistan (TTP) attack on  China's ambassador to Pakistan, during which four others died; a Balochistan Liberation Front  (BLA) attack on two People's Republic of China nationals in Karachi; a BLA suicide bombing  attempt against Chinese interests in Gwadar, Pakistan; and the deaths of nine Chinese workers by  suicide bomb in Pakistan's Khyber Pakhtunkhwa province, which China attributed to ETIM with  TTP's assistance."
Pakistan blames Afghanistan and Bharat, respectively and for Tehrik-e-taliban Pakistan's terror attacks, and   Balochistan and Sindhu Desh movements. Both countries have denied these allegations. So, how are the above going to be treated within SCO is a million Rupee question. That the Western hemisphere might not like this grouping to flourish is one strong threat.
Conclusions 
NATO v/s SCO cannot prevent China-US Trade war at the cost of other states. Both these organisations must at most remain as deterrents of actual war rather than cause of military friction,
China needs a facelift badly, but has too much internal and external real image mutilations to do a plastic surgery,
Bharat must guard against Bhutan becoming China's latest dependency,
Bhutan must not allow China to exploit its natural resources to fight its trade war against USA and Bharat must support this environmental card at larger international platforms by convincing walking the talk,
SCO must not be allowed to become China's fiefdom and Bharat must make its position stronger in the grouping, and
Causes of terrorism must be examined threadbare in terms of origins – both physical and intellectual.
(The author is a journalist and academic.)
[1] Grill, C. Massive beryllium find in China raises stakes in rare earth tensions. October 13, 2020. Accessed from https://www.asiafinancial.com/massive-beryllium-find-in-china-raises-stakes-in-rare-earth-tensions on 26.08.2023.
[2] ibid.
[3] Lee, A. August 2023. China debt: Beijing warned opportunity costs are rising as it seeks comprehensive solution to local government crisis. Accessed on 29.08.23 from
https://www.scmp.com/economy/economic-indicators/article/3232066/china-debt-beijing-warned-opportunity-costs-are-rising-it-seeks-comprehensive-solution-local.
[4] China, Russia, Kazakhstan, Kyrgyzstan, Pakistan, Bharat and Iran are members. SCO is the largest international grouping covering 60% of Eurasia and 40% of World's population.
[5] Pollard, J. June 7, 2022. 'Iran Wants New Currency for China Bloc With 30% of Global GDP' .Accessed from zhttps://www.asiafinancial.com/iran-wants-new-currency-for-china-bloc-with-30-of-global-gdp on 26.08.2023.
[6] N.A. July, 2023. Accessed on August 28, 2023 from https://travel.state.gov/content/travel/en/traveladvisories/traveladvisories/china-travel-advisory.html.