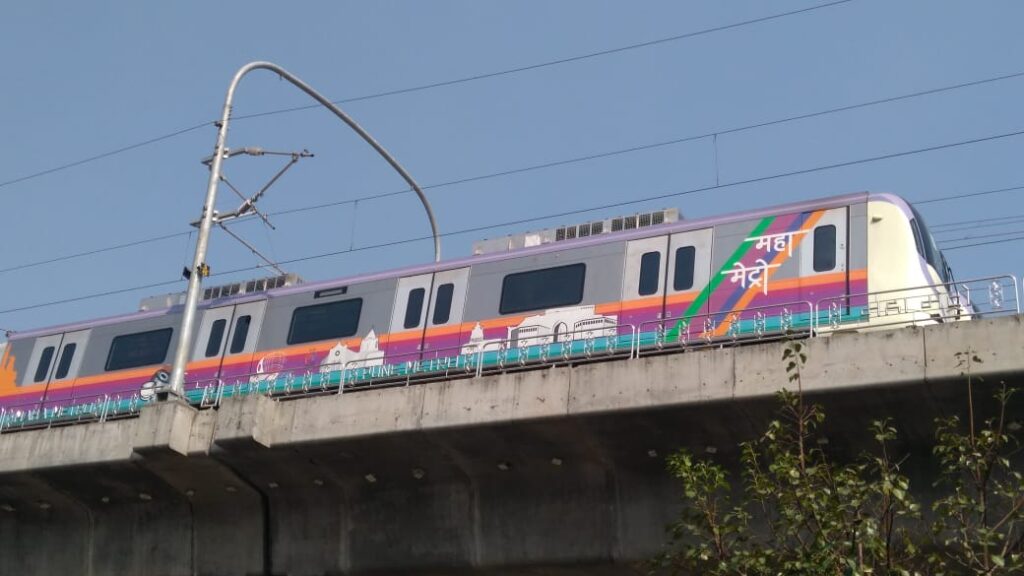 Mrunal Jadhav
Pune, 11th March 2021: Every Punekar's dream metro route is soon about to become reality. A trial run of the metro from Vanaz to Garware College on the Vanaz Corner-Ramwadi Corridor will be held at the end of March. The trial run of the metro will cover a distance of 5km. Three more metro coaches have arrived in Pune for this two days ago.
About 90 per cent of the work on these routes has been completed and the overhead cables of MSEDCL at Jaybhavani Nagar will be removed within the next two days. MahaMetro Reach-2 Project Manager Atul Gadgil informed that the pillar work will also be completed.
MahaMetro has set up a metro depot on the site of a waste depot at Vanaz. The route from Vanaz Corner to Ramwadi is 16km and has 15 stations.
In the first phase, the metro work of the route from Vanaz Corner to Garware College will be completed, while metro construction on the route from Garware College to FCI Godown will be done in the second phase. During the third phase, MahaMetro will complete the route from FCI Godown to Ramwadi.