TRIO World Academy Hosts the Second Edition of 'Ablaze Carnival – 2019'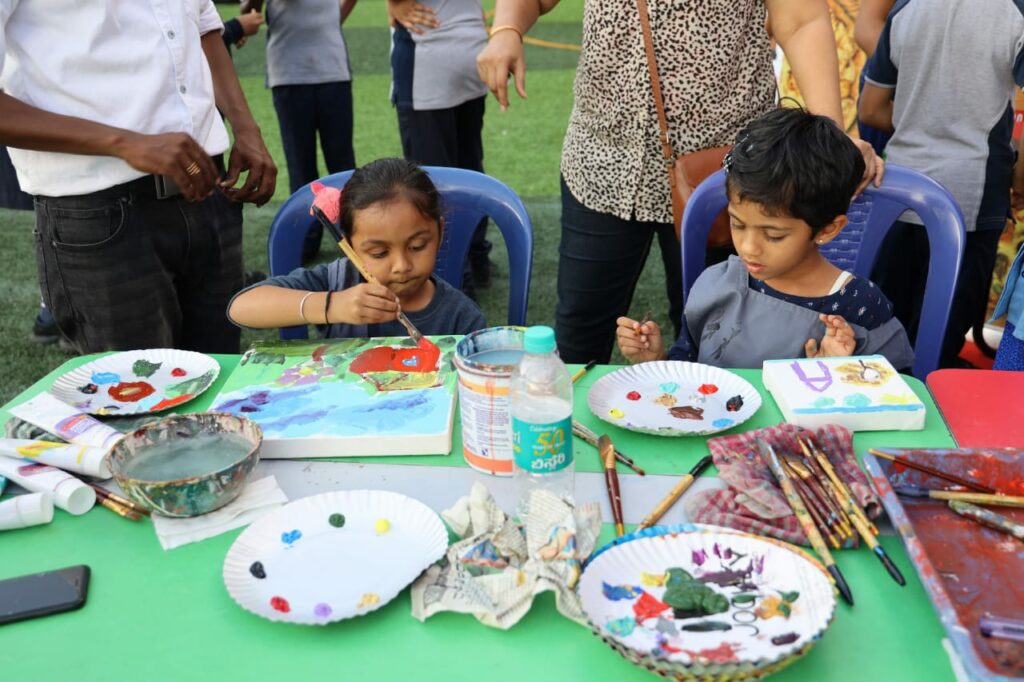 Bangalore 15th, December 2019: To provide the students a platform to showcase their creativity and entrepreneurial skills, Trio World Academy, SahakarNagar hosted the second addition of 'Ablaze 2019' – a winter carnival which was a day's extravaganza filled with fun music and laughter. The carnival comprised of competitions such as Western Vocals, Stand-Up Comedy, Mad- Ads, and Dance Off. Various games, food stalls and entertainments like Jumpy Castle and Carousel as well as performances throughout the day to keep the spirit of the season. In the evening, there were band performances as well as a DJ night of all genres to enthral the audience.
Thrift shop was also put up at the school premises, where items donated by the students and their families were displayed. Those items were later sold and the money raised out of it was donated to Diya Ghar, an NGO's working for the migrant worker's social causes.
"We are happy to be hosting the second edition of the annual carnival. This is a good platform for students to showcase their talent and also have fun at the same time. We believe in giving back to the society and as a part of it have been encouraging our students to be involved with the community around them", said Mr. Naveen K M, Managing Director, Trio World Academy.
The Carnival provided an opportunity to the students to hone their entrepreneurial skills and work as a team while implementing the IB philosophy, the outcome of which is where they reflect on how they could make a difference in the lives of others.