Udaipur: Kanhaiyalal murder case- Riyaz's conspiracy room seized, Was the wife also involved?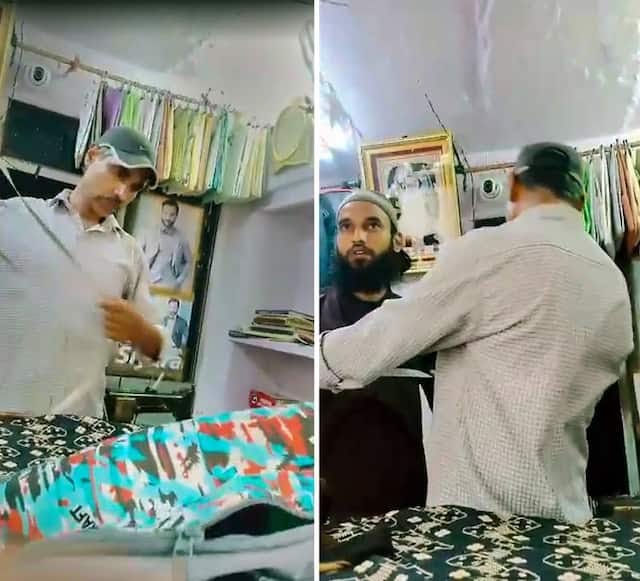 Udaipur, 30th June 2022:
Police have seized the rented house of Mohammad Riyaz Attari, the main accused in the Kanhaiyalal Taylor murder case in Udaipur, located in Kishanpol. The police also questioned the landlord and the neighbors for a long time. After the incident, the people living nearby are horrified. It is being told that Riyaz had hatched a conspiracy to murder in this house and before the incident, he hid the wife and children somewhere else.
The team under the leadership of ASP Gopal Swaroop Mewada checked the rooms of the house for about 2 hours. After this the rooms were sealed.The police also searched the room of Riyaz, where the conspiracy was planned. Riyaz, originally a resident of Asind in Bhilwara, had rented a room in the house of truck driver Mohammad Umar on the main road there.
The owner of the house, Umar told that he had come to know through social media that Riyaz had killed someone openly. After this the police also took them to the police station and released after questioning for some time. Umar told that Riyaz's wife had come to rent the room. Earlier he lived on rent in Titu Bhai's house in this area. He was shifted here only on June 12.
Even before the incident, the family of the accused has gone to a relative's place. Riyaz has a 13-year-old daughter and an 11-year-old son.The question is also arising whether Riyaz's wife was aware of this conspiracy? If she was not involved, why is she not coming forward to co-operate with the police in investigation? Or if she knew about the conspiracy, why did she not inform the police beforehand.