Veer Naris Honored at Pune's Grand Women's Day Celebration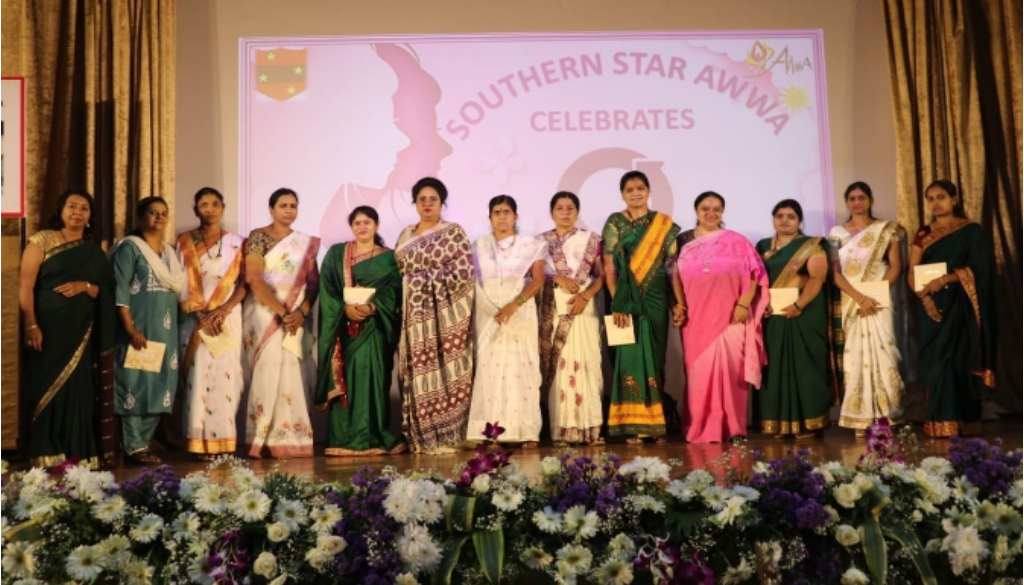 Pune, 7th March 2023: Mega event were held at Pune on the occasion of International Women's Day. Ex-officio Regional President AWWA Subeena Arora alongwith women from all walks of life attended the event.
The highlights of the event were, an exhilarating presentation of her life journey by Padma Shri Shital Mahajan, the renowned eight times world record holder in women sky diving. She has not only jumped from all the continents but also the North & South poles. This was followed by the immensely captivating and scintillating classical dance performances by Dr Sucheta Bhide Chapekar's, Kalavardhini troupe.
The world renowned Dr Sucheta Bhide Chapekar is a classical dancer holding a PhD from Sir J.J. Institute of Applied Arts. Besides these a wide range of handicraft display by AWWA entrepreneurs was a hit with the audience. The event concluded with the felicitation of our esteemed Veer Naris.