Indian Navy Successfully Launches BrahMos Precision Strike Missile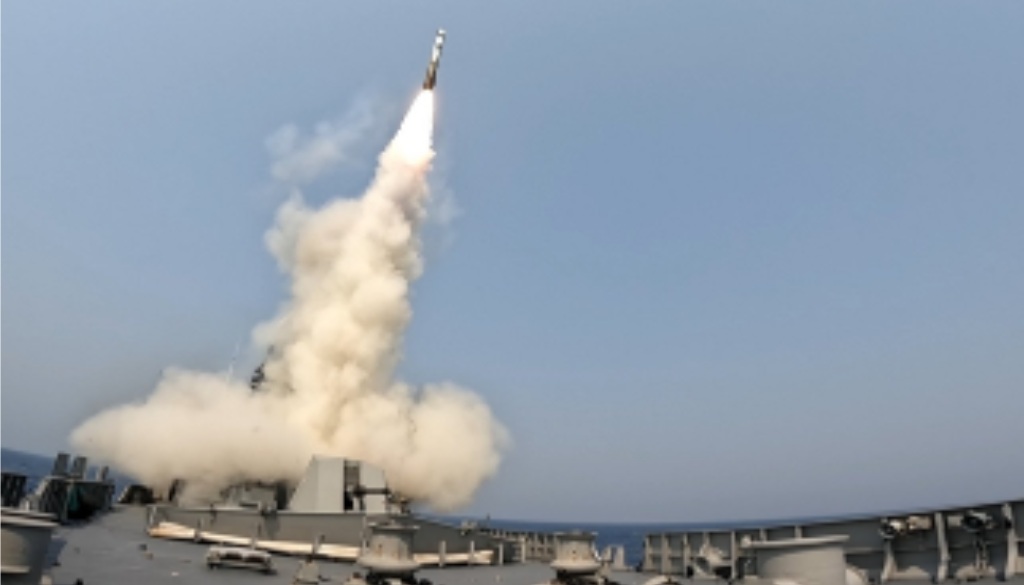 New Delhi, 6th March 2023: On Sunday (March 5), the Indian Navy marked a significant milestone with the successful launch of the BrahMos precision strike missile, which has an indigenous Seeker and Booster created by the Defense Research and Development Organization (DRDO).
The Navy successfully executed a ship-based precision attack in the Arabian Sea.
The Indian Navy tweeted, "#IndianNavy's successful precision strike in the #ArabianSea by ship launched #BrahMos missile with @DRDO_India designed #Indigenous Seeker & Booster reinforces its commitment towards #AatmaNirbharta."
A Senior military official informed, "The Indian Navy successfully conducted a precision attack in the Arabian Sea by ship-launched BrahMos missile with DRDO-designed indigenous seeker and booster, strengthening our commitment towards Aatmanirbharta (self-reliance in defense)."
BrahMos Aerospace Pvt Ltd is a joint venture between Russia and India that manufactures supersonic cruise missiles that may be fired from land, sea, or air platforms.
The BrahMos missile travels almost three times the speed of sound at a speed of 2.8 Mach.
The Indian Navy and the Andaman and Nicobar Command successfully test-fired the supersonic cruise missile's anti-ship variant in April of last year.
BrahMos missiles are also exported by India. India and the Philippines agreed to a USD 375 million supply agreement in January of last year for three batteries of the missile.