Vesavar Art Gallery opens in Pune, showcasing the best contemporary art in India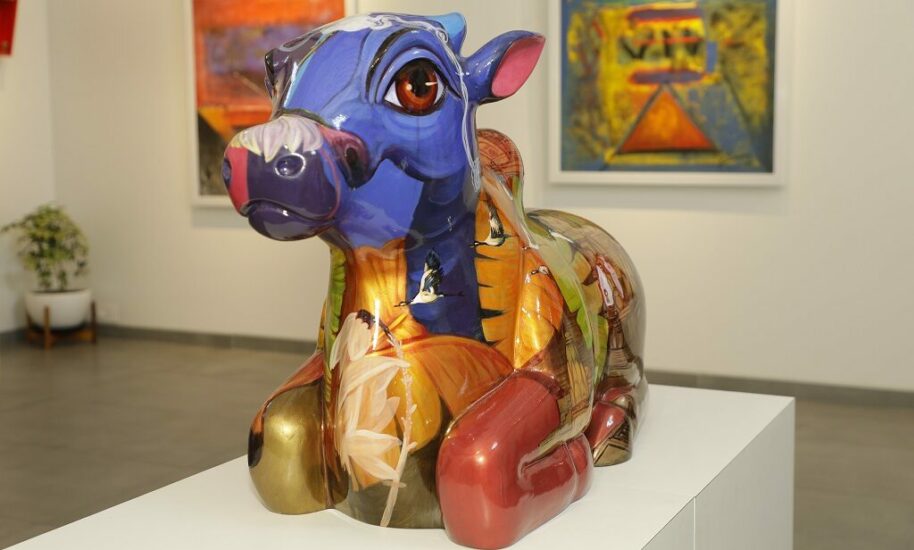 Pune, 10th April 2023: Vesavar Art Gallery, a vibrant and dynamic space dedicated to showcasing the finest contemporary art, has officially opened its doors in the heritage abode of Pune. The gallery, founded by Kavita Bhandari and renowned artist Pranali Harpude, is a welcoming haven for both emerging and established artists to showcase their work.
With its prime location and accessible space, Vesavar aims to cater to the discerning tastes of art lovers in Pune and beyond. The peripherals carry a rich legacy of Pune, making it the perfect place to showcase the creative talent of Indian artists.
The art gallery was inaugurated by Mehrab Irani and his wife, Saumya Irani who are the actual owners of this picturesque heritage building that dates back to 1926, where Vesavar now finds its home. Present at the unveiling were well-known artist Jayant Bhimsen Joshi, Shailesh Bhandari, Advocate Somnath Harpude, and others.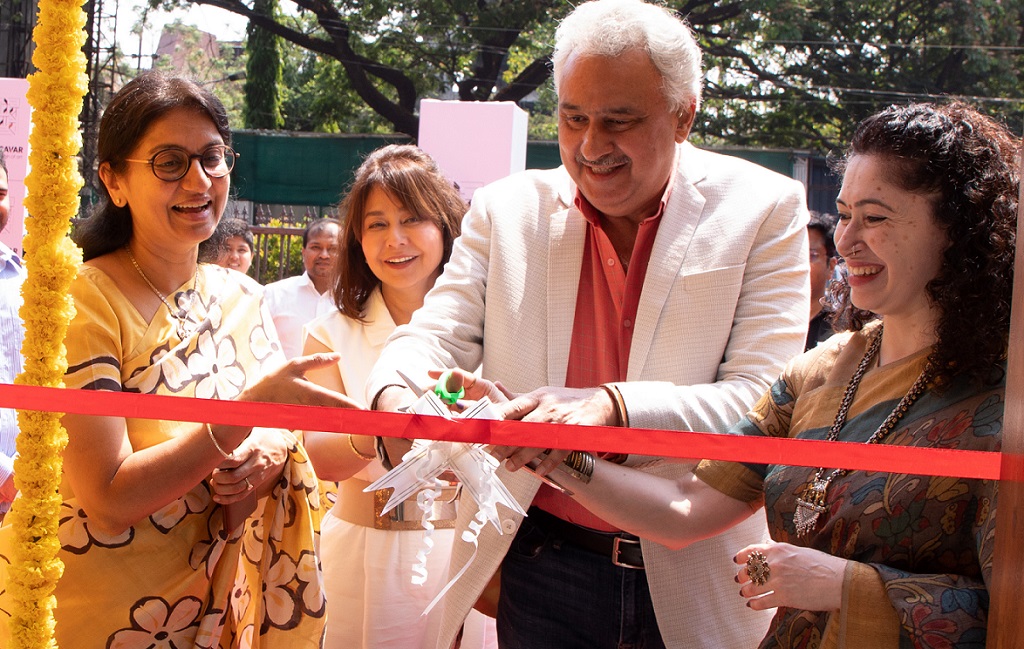 As an artist herself, Pranali Harpude always dreamt of creating a supportive environment for artists to showcase their talent, and her dream came to fruition with Vesavar Art Gallery. "As I am by heart an artist, I always wish that every artist should get an opportunity to showcase their art," says Pranali. "This is how the idea was conceived."
Vesavar's carefully curated exhibitions are designed to spark conversation and inspire visitors to engage with art in new and meaningful ways. The gallery's opening exhibition features work from both emerging and established artists from across the country.
The name Vesavar, derived from the Sanskrit word for artist, holds significant meaning for the gallery. "To give opportunity to all artists to showcase their artwork, we chose a name that reflects our passion for art and our commitment to supporting the creative community," Pranali adds.
Whether you are an art enthusiast or a seasoned collector, Vesavar Art Gallery welcomes you to experience the magic of contemporary art. "With its inspiring exhibitions, supportive environment, and prime location, we are poised to become a cultural hub for art lovers in Pune and beyond," Kavita Bhandari shares.
Stambh – The Pillar of Vesavar, is the first unique exhibition by Vesavar that welcomes the finest artists from across the country to showcase their art from April 9 to May 9, 2023. 
Some of the celebrated artists whose work are on showcase at the art gallery are: Vijay Shinde, Pandit Khairnar, Devdatta Padekar, Digbijayaee Khatua, Sandip More, Sangam Vankhade, Debabrata De, Sachindra Nath Jha, Manish Sharma, Subrata Paul, Pavan Kavitkar, and Sidhharth Shingade.
When: 10.30 am to 7.30 pm
Where: Vesavar Art Gallery, MG Pune Central, East Street, Pune