Village in Assam produces green firecrackers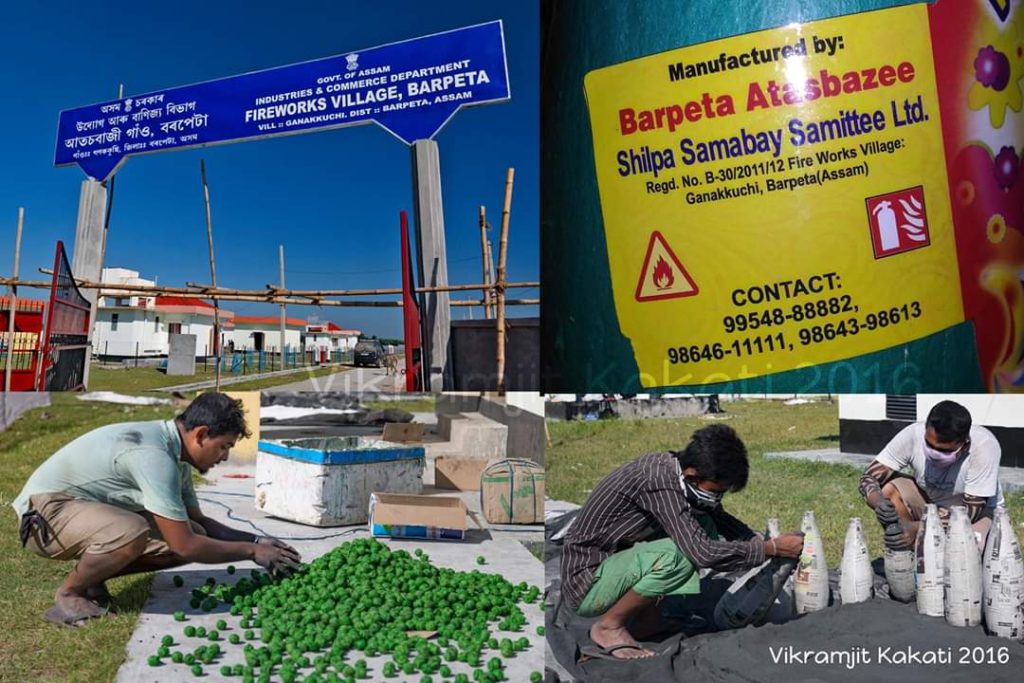 Megha Murkya
Guwahati, Assam – The Supreme Court's decision to limit bursting forecrackers to just two hours this Diwali is boon to a village in Assam, as they produce firecrackers that are made from a 130 year old method.
Villagers claim that this is exactly what the apex court wanted- green crackers.
The residents of Ganakkuchi in Barpeta district have been making these since 1885, with a traditional formula that is low noise, no flame, no chemicals but still looks starry.
One of the manufacturer from the village said that, "Our products are almost like green crackers. They are less polluting as we don't use high explosive content, but the issue in our country is that we need experts and a system to certify which is green cracker and which is not. Once that happens, it will give a boost to indigenous industries like ours."
Although definition of green firecrackers is still not clear, but according to Assam's Pollution Control Board, indigenous crackers are less polluting as compared to those available in the market. They said this as they consider crackers which cause less pollution as green crackers.
The state also provided infrastructure near Ganakkuchi to promote green crackers. But their production is low and variety us less as they still work manually, said one of the workers.