Wagholi: Relatives Ransack Hospital Opposing Shifting Of COVID Patients To Another Hospital, One Patient Dead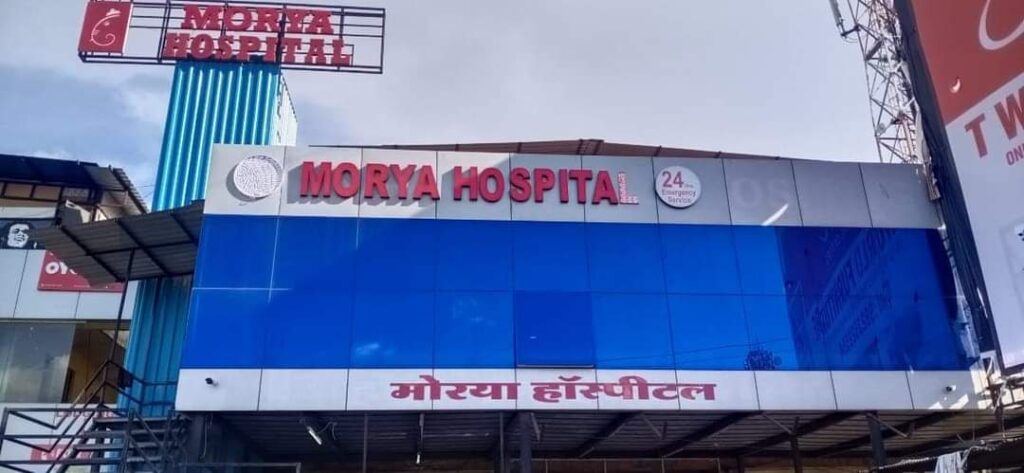 Pune, 19 April 2021: Angry relatives of COVID patients admitted at Morya Hospital in Wagholi ransacked the hospital today after patients were shifted to another hospital.
According to officials, the patients were shifted after informing the District Health Officer (DHO) as there was a lack of oxygen in the intensive care unit (ICU) of Morya Hospital in Ubalenagar on Pune-Ahmednagar Highway. Police bandobast was also deployed. During the shifting, one patient lost his life.
Also Read This: Pune University: 150 Students Caught Cheating In Online Exams
The hospital authorities said that the supply of oxygen was declining on Sunday night. After informing the DHO, it was decided to transfer the patients from the intensive care unit to other hospitals. The administration itself helped facilitate the migration of patients. One patient on a ventilator and seven patients from the ICU were evacuated under police protection. Meanwhile, relatives of one of the patients protested against the evacuation and smashed the glass of the hospital, abused and manhandled the staff.
Also Read This: Pune: PMC Plans To Start Covid Care Centre In Every Area Due To Rising Cases
Haridas Sahrukh (32), a resident of Manjari,  died on the way during shifting. A large police contingent was deployed outside the hospital during the shifting.
More than 30 Covid positive patients are currently undergoing treatment at Morya Hospital. At present, the oxygen supply has been restored and the work on the line has been completed, the hospital said.  
Join our Whatsapp Group and Telegram for each update about Pune and PCMC.
Follow Punekar News: