Wai Wai comes on board as the official food partner for the Enchanted Valley Carnival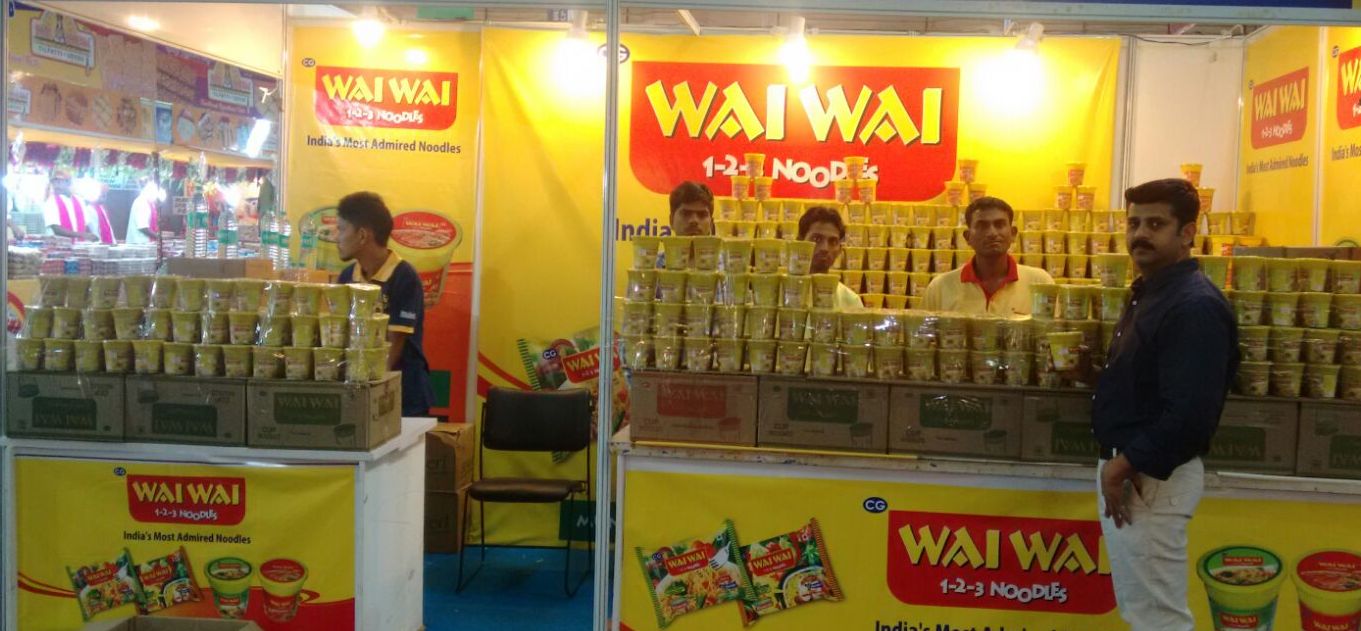 With an attendance of over 8000 music fanatics, Wai Wai hopes to reach out to its loyal base of young Indians
 Amby Valley: Wai Wai instant noodles are all geared up to tickle the taste buds of young music enthusiasts at the much awaited music festival, 'Enchanted Valley Carnival to take place at Aamby Valley. The three day festival beginning from 18th December is expecting 8000-1000 individuals all geared up to munch, slurp and soup Wai Wai while enjoying the eclectic music festival.
Spread over two prominent locations, the Wai Wai stalls will be serving two options of the noodles- dry chatpai bhel as well as wet soupy versions. Wai Wai which is part of the conglomerate CG Corp. Global, is the only instant noodle brand that is pre-cooked, flavoured, seasoned and fried before packaging, which makes it a great hit among noodle lovers as it can be eaten straight from the package or cooked in soup form.
On the occasion, Nirvana Chaudhary, Executive Director, CG Corp Global, the makers of Wai Wai says: 'We at Wai Wai are thrilled to be associated with one of the most energetic music festivals in the country. Wai Wai has always been loved and supported by the youth and the sheer number of loyal fans we will be able to reconnect and reach out through this festival is something we are really looking forward to. It will be a great reminder of the brands taste and youthfulness.'
Enchanted Valley Carnival 2015 as its fondly called is an "Adventure in Music" a unique musical festival with multiple stages, over 60 artists including renowned international artists, camping, adventure activities and much more fun. This festival brings together some of the most electrifying international performers as well as the vast spectrum of dance music with presence of top notch Indian talent as well. This festival also includes water sports, unique campsite, gaming arenas, chill out zones.
About CG Corp Global
From a humble family textile business to a prolific history of more than 140 years, Chaudhary Group (CG) has become arguably the largest multinational conglomerate of Nepal and one of South Asia's prominent business houses operating in four continents and more than 32 countries through 156 companies. With the passage of time, the members of the new generation of Chaudhary family branched out to take the family's business interests global and thus created CG Corp Global. CG Corp is a diversified conglomerate with a work force of over 10,000 and 86 brands in the global market. CG Corp. Global touches life in every way with its presence in sectors such as FMCG (Food and Beverages), Electronics (consumer durables), Education, Real estate (housing & mixed use developments), Financial Services, Hydro Power, Cement, Telecom Services, Hospitality, Ayurveda & Biotech to name a few. The Group is now rapidly expanding and has the distinction of becoming the first and only Nepalese Billion Dollar group to be featured in the Prestigious Forbes List of Billionaires in the year 2013.
Follow Punekar News: