Ward Boy Dies Next Day After Taking Corona Vaccine – Alleges Family Of Deceased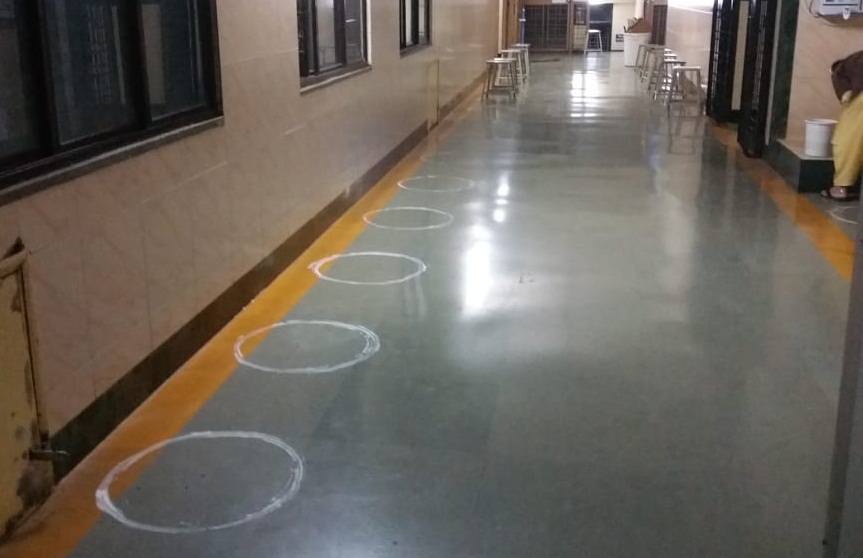 Moradabad, January 18, 2021: Ward boy Mahipal Singh of Moradabad's District Hospital in Uttar Pradesh died next day after getting the Corona vaccine. Family members allege that Mahipal's condition worsened after being vaccinated and he died on Sunday evening, while CMO, who reached the ward boy's house, said that death from vaccine reaction was not possible.
He was brought to the hospital complaining of breathlessness and chest pain. The cause of death will be confirmed by the postmortem report. At the same time, four more people, including a doctor, have complained of fever after vaccination.
Ward Boy Mahipal Singh, posted at Moradabad District Hospital, got the Corona vaccine at the District Hospital Center on Saturday. After this, he also did night duty. After returning home on Sunday afternoon, he felt difficulty in breathing and chest pain. He was rushed to the district hospital by ambulance but died during this time.
On receiving information about Mahipal's death, CMO Doctor MC Garg, who reached his home, also met the family members. He said that the whole situation will be cleared in the postmortem report. The CMO said that the reaction to Corona's vaccine has not been revealed in the primary investigation. Family members are complaining of chest pain and breathlessness. He died before reaching the hospital. Postmortem will clear the situation.
On the other hand, Mahipal's son Vishal said that the condition worsened only after his father was vaccinated. Although he admitted that he had a complaint of pneumonia, the vaccine suddenly deteriorated his health.
District Magistrate Rakesh Kumar Singh said that the CMO has informed him about this matter.
Follow Punekar News: