Warkari Ganesh: Renowned sculptor visualises Ganesh as a Warkari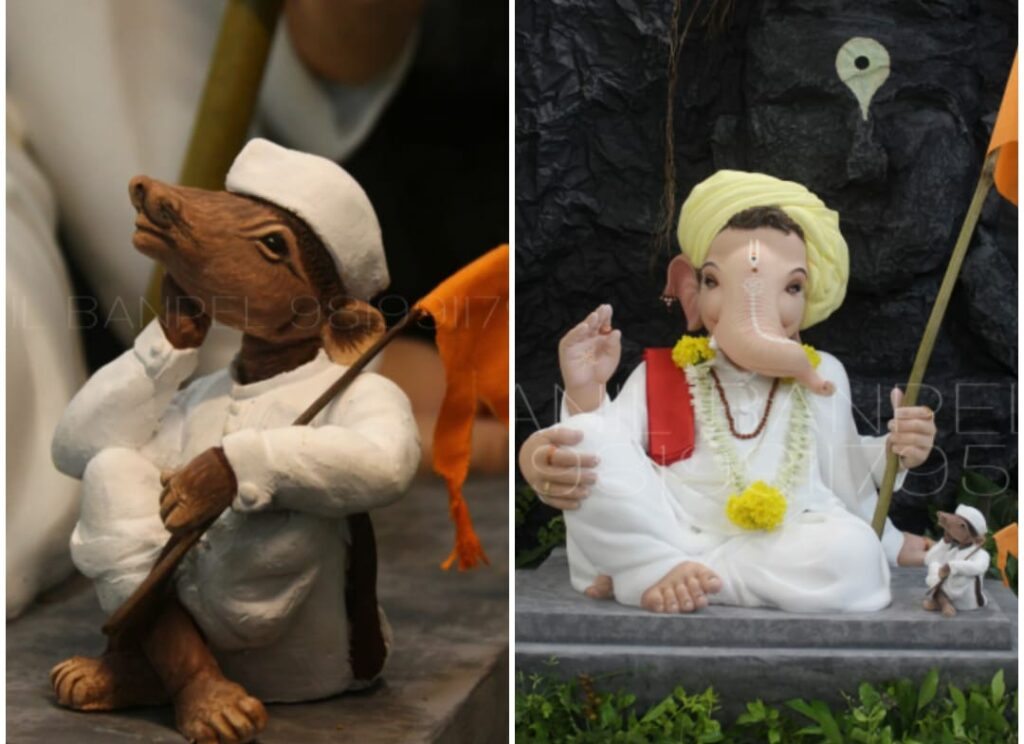 Mrunal Jadhav
Pune, August 31, 2020: Renowned sculptor Anil Shivaji Banpel makes eco-friendly Ganesh Idols every year at his home. This year he has made a very beautiful Ganesh idol representing a warakari (pilgrims who participate in the Wari pilgrimage to Pandharpur). In this model, Ganesh has taken the form of a warakari, and the mouse, who is Ganesh's vehicle called Mushakraj, is in a human form.
"This year, wari didn't take place due to the increasing spread of Coronavirus pandemic, therefore warakaris went to Lord Ganesh to ask what to do next. Lord Ganesh said that 'I'm within you and took the form of Warakari'," Banpel said while explaining his concept of the Ganesh idol.
This Ganesh idol is eco friendly, made with the use of wooden planks, mats, newspapers, black papers, watercolours, leaves, flowers, stems, etc. Every year, Banpel makes different and innovative Ganesh idols, for his home and his friends. He never sells a Ganesh idol, rather making idols is his hobby, and he loves to do it.