Wasim Akram Shares Opinion On Comparison Between Virat Kohli And Babar At Press Conference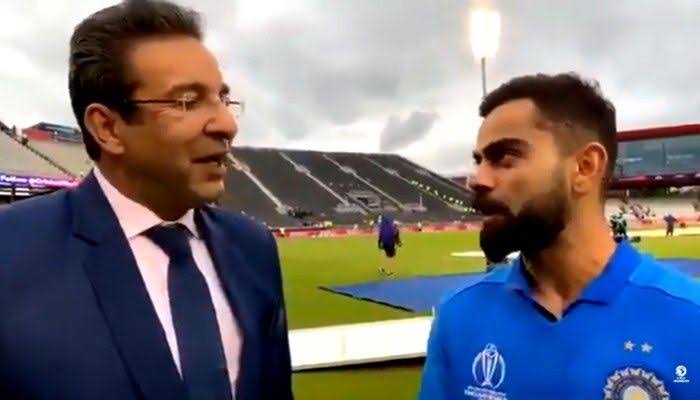 Mumbai, 23rd August 2022: Discussions and comparisons between the former captain of Team India, Virat Kohli, and the captain of the Pakistan Team, Babar Azam, have been apparent. Even the former Pakistan captain, Wasim Akram, has spoken about it and compared the two. Virat Kohli and Babar Azam are counted among the best batsmen of the present times. In such a situation, a comparison between the two is bound.
While Virat Kohli has been running in poor form for some time, Babar is in the best form of his career these days. The former Pakistan captain and one of the best fast bowlers in the world, Wasim Akram, has given his opinion comparing these two. Akram also explained why Virat Kohli is so far ahead of Babar Azam at the moment.
Ravi Shastri and Wasim Akram attended a joint press conference on Star Sports regarding the upcoming Asia Cup match between India and Pakistan. During the conference, when asked about the comparison between Virat and Babar, Akram said, "It is natural to be compared when you are performing at the top. Babar has been a very consistent batsman because his technique is perfect. He is a young captain. He is on the right track to becoming one of the greatest batsmen of the present times, but Virat Kohli is way ahead of him."
Regarding Virat Kohli, Akram said, "Fans and the media are constantly criticizing Virat Kohli. I think he is one of the greatest players of all time, and he is just 33 years old. I am sure he will come back to his top form; he is a great player. Just hoping he does not come back in the match against Pakistan."
The Asia Cup 2022 is scheduled to be played in the UAE from 27th August. The final match will be played on 11th September. Both India and Pakistan will play their first match against each other on 28th August in Dubai.